Enrolling in one of these programs?
At the University of Delaware, distance education programs include…
100% online programs
Online programs with field experiences, practica, externships, internships
Field experiences taking place outside Delaware
Programs leading to professional licensure in another state
This affects you.
University of Delaware disclosure of compliance
The University of Delaware is required to comply with state and federal laws regarding the delivery of distance education. The University of Delaware has been approved to participate in the National Council for State Authorization Reciprocity Agreements. Effective Feb. 21, 2017, the University of Delaware has been approved as a State Authorization Reciprocity Agreement (SARA) member institution and can offer distance education courses and programs to residents of other SARA member states without pursuing state-by-state compliance.
EXCEPTION—California
EXCEPTION—Pursuing professional licensure outside Delaware

Prospective and current students interested in UD courses, programs, certificates, or degrees that lead to professional licensure are responsible to verify their State Licensing Board's requirements prior to enrolling, to determine if their program of interest meets state criteria.
Students are advised to contact the State Licensing Board in their current state of residency, and/or, if applicable, their intended state of residency.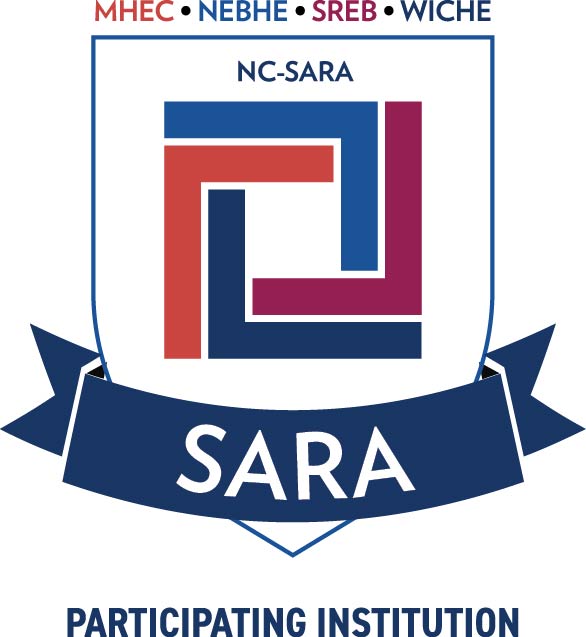 Delaware participation in State Authorization Reciprocity Agreement (SARA)
On June 9, 2016, the Southern Regional Education Board (SREB) approved Delaware as a member state to participate in the State Authorization Reciprocity Agreement (SARA) effective September 1, 2016.
SARA membership expands UD educational offerings available to non-Delaware residents, as well as help Delaware students to enroll in courses and programs offered by postsecondary institutions based in other states.
SARA further provides enhanced quality assurance and consumer protection to Delaware residents taking distance-learning programs from other member states' institutions.
Learn more about NC-SARA—What are my benefits as a student?
Licensure
In accordance with federal requirements and as a State Authorization Reciprocity Agreement (SARA) participating institution, the University of Delaware provides public and direct professional licensure and certification disclosure statements. For more information, please refer to this list of programs that the University has identified as leading to a license or certification, or advertising as such.
For More Information