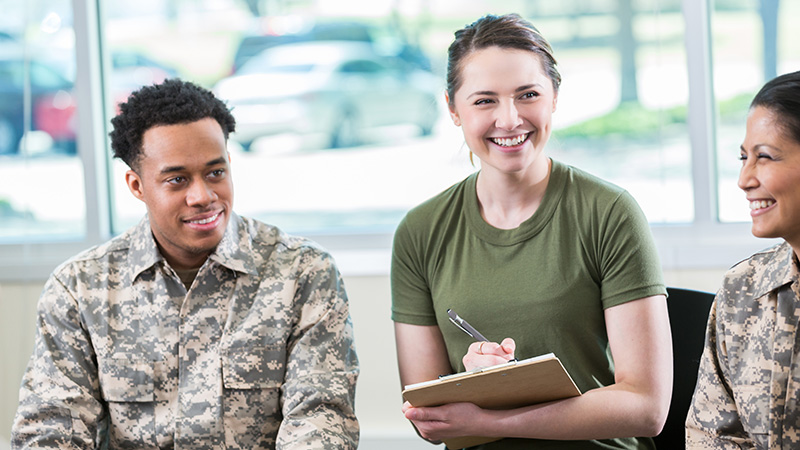 Veteran Services

All VA students, including service members, veterans, spouses and other family members, must file an application through the Department of Veterans Affairs before they can receive education benefits, such as tuition. The VA determines the extent of benefits and eligibility. If you are approved to receive benefits, you will receive a Certificate of Eligibility letter from the VA. Click here to apply.

The School Certifying Official (SCO) serves as a liaison between UD PCS students and the VA. The SCO reports student enrollment information to the VA so benefits may be awarded.

SCO for UD's non-college degree programs:
Lisa Malbone
University of Delaware
Professional and Continuing Studies
501 S. College Ave.
Newark, DE 19716
Phone: 302-831-1138
lmalbone@udel.edu

The following non-college degree programs offered by the University of Delaware's Division of Professional and Continuing Studies (UD PCS) are VA approved:

If you are interested in registering for a non-college degree program, please complete the online Educational Benefit Enrollment Form.

In addition, please provide the following documents to the SCO by email or fax:

Certificate of Eligibility Letter
Form DD-214 (if discharged active duty) or DD-2384 (if discharged active Reserve or National Guard) (if applicable)
Form 22-1995 – Change of Program or Place of Training (if applicable)
Form 22-5495 – Change of Program or Place of Training (dependent) (if applicable)
Letter from home school if you are a visiting scholar (if applicable)
VA File # (for Chapter 35 Dependents of Disabled Veterans) (if applicable)

After all forms are received, the SCO will register you and electronically submit a 22-1999 enrollment certification to the VA to initiate payments.

For additional veteran resources at UD, click here.

For more information about the GI Bill and educational benefits, visit the VA website.

Military Spouse Career Advancement (MyCAA)

The MyCAA Scholarship is a workforce development program that provides up to $4,000 of educational assistance to eligible military spouses. It is a component of the Department of Defense's Spouse Education and Career Opportunities (SECO) program.

The scholarship helps military spouses pursue licenses, certificates, certifications or associate degrees necessary to gain employment in high-demand, high-growth, portable career fields and occupations. University of Delaware is an approved academic institution for participation in the MyCAA Scholarship program.

To use your MyCAA benefits at UD:

Contact SECO's education and career counselors, and develop your Individual Career Plan (ICP) with your SECO counselor.
Forward your approved ICP to the University of Delaware's Division of Professional and Continuing Studies (UD PCS). Your UD PCS contact is Lisa Malbone, lmalbone@udel.edu or 302-831-1138.
Your UD PCS contact will assist you in creating your personal Education & Training Plan (E&TP) to match your approved ICP. The E&TP must be done within 60 days of the start of the program you wish to participate in.
Submit your completed E&TP from the University of Delaware back to SECO counselors for their approval.
Once approved, return the approved details to your UD PCS contact, and apply for financial aid through SECO.
When financial aid is approved, your UD PCS contact will register you for your course(s).

Questions? Please contact Lisa Malbone at lmalbone@udel.edu or 302-831-1138.

Pursuing a UD degree with your VA benefits

All University of Delaware undergraduate and graduate programs are approved by the Delaware State Approving Agency for training of veterans.

In order to utilize Veterans Education Benefits to earn a UD degree, a student must be an admitted University of Delaware student.

For details, visit https://www.udel.edu/students/veterans/.