Prepare for a career as a paralegal or legal assistant
Create a new career path or advance in your current position as a paralegal or legal assistant
Numerous and varied professional opportunities
Taught by experienced attorneys
11-month, in-person course in Wilmington — September 4, 2024-August 13, 2025
LEARN MORE — view info session presentation
Paralegals are professionals trained in the delivery of various legal services. Their functions include legal interviewing, legal research, drafting of legal documents and law office administration. Working with attorneys or under permission granted by statutes, paralegals fill a vital role in the legal community. The American Bar Association has recognized the position of paralegal as an important factor in helping the legal profession meet the increasing demand for legal services. Professional opportunities are many and varied: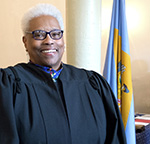 Private law firms will continue to be the largest employers of paralegals.
Jobs are also expected to grow in corporate legal departments, insurance companies, real estate and title insurance firms, and banks.
Opportunities are projected to expand in the public sector, including community legal service programs; federal, state and local government agencies; consumer organizations; and the courts.
Students in UD's Paralegal Certificate program are provided with the scope of practice and competencies useful in working with supervising attorneys who may specialize in a variety of legal fields and specialties, including antitrust, bankruptcy, consumer protection, corporate and criminal law, domestic relations, insurance, defense, litigation, probate, real estate, and taxation. Taught by experienced attorneys, participants develop skills and expertise in legal research and have free access to the LexisNexis legal research system for the duration of the program.
Scholarship opportunity — Association of Legal Administrators, Delaware Chapter

The First State Chapter, Association of Legal Administrators (ALA) is offering one full scholarship, including textbooks, for the Fall 2024 offering of the University of Delaware's Paralegal Certificate program. Scholarship application and instructions coming soon.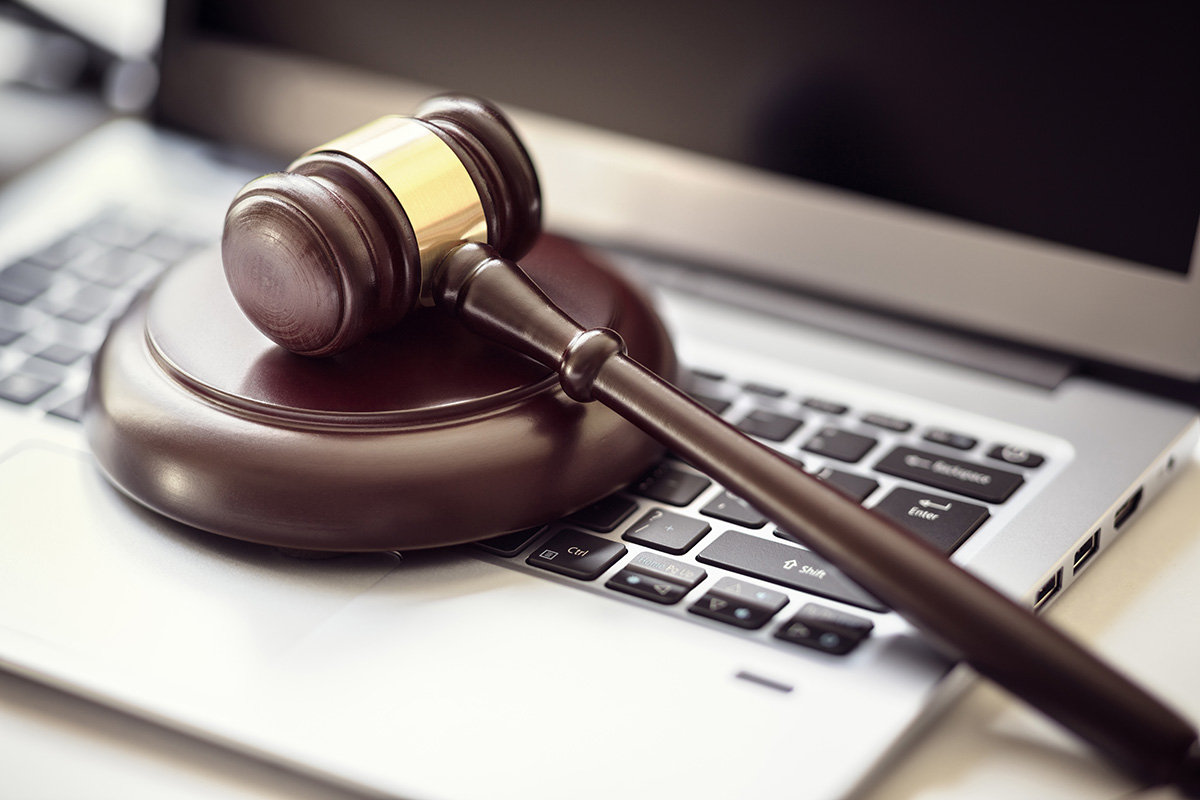 Since the inception of the program in 1978, UD Paralegal Certificate graduates have been achieving success in a variety of occupations. The relationships formed by the students, who proceed through the program in cohorts, have proven to be invaluable. — LEARN MORE
---
Program details

Paralegal Certificate – Noncredit Certificate
LOCATION: Arsht Hall, 2700 Pennsylvania Ave., Wilmington, Delaware
Should a change occur in course delivery format, enrolled participants will be notified as soon as possible.
SCHEDULE: September 4, 2024-August 13, 2025 — Mondays/Wednesdays, 6-9 p.m.
PRICE: $4,250, textbooks additional. Payment plan, scholarships and potential discounts available, including: Elevate Delaware, Early registration, Military, UD student or alum, 2 or more (group), Delaware State Bar Association, Delaware Paralegal Association, Delaware County Paralegal Association
CEUs: 23.4
---
Who should participate in this program?
Anyone wishing to change careers
Anyone wishing to enter the field of law and legal services
Anyone with legal experience wishing to earn a valuable credential
Anyone considering law school
---
Instructors
Rae Simonini Campagnola
Rae Simonini Campagnola is a contract attorney, consultant and general counsel in the areas of business law, insurance, commercial and corporate litigation, and family law. Licensed in both Pennsylvania and Delaware, Campagnola has extensive litigation experience in workers' compensation and personal injury cases in Philadelphia. She also serves as a child attorney for the Office of Child Advocacy in the Delaware Family Court. Campagnola received a bachelor of science degree from Juniata College in political science and business management and a juris doctor degree from Widener University Delaware Law School. She also completed a practicum with the Commonwealth Court of Pennsylvania. Campagnola teaches Legal Research and Writing in the University of Delaware Division of Professional Studies (UD PCS) Paralegal Institute, where she has been honored with the Excellence in Teaching Award. She also serves as an adjunct professor in the Legal Studies Program at Delaware Law School, where she teaches Legal Research, Legal Writing and Constitutional Law.
Hon. Loren Mitchell

Loren Mitchell serves as a master in the Delaware Court of Chancery. Prior to joining the court, Mitchell was a deputy attorney general at the Delaware Department of Justice, where she was general counsel to the Department of Labor's Division of Industrial Affairs, the Division of Vocational Rehabilitation, and the Department of Health and Social Services. She previously worked for the City of Wilmington Law Department, spent six years in private practice at two law firms in Wilmington, and was a law clerk in both New York and New Jersey. Mitchell received a bachelor of arts degree from the University of Delaware and graduated cum laude from the North Carolina Central University School of Law with a juris doctor degree. Active in the bar association and the community, she is on the executive board of the Multicultural Judges and Lawyers section of the Delaware State Bar Association and previously served on the Nominations Committee of the Delaware State Bar Association. Mitchell is also secretary for the board of directors for First State Montessori Academy.
Hon. Monica A. Horton
Monica Horton was appointed as a judge to the Delaware Court of Common Pleas by Gov. John Carney and confirmed by the Delaware State Senate in June 2020. Prior to her appointment to the bench, Horton was the unit head for the Health and Public Safety Unit at the Delaware Department of Justice, where she served as general counsel to the Delaware Department of Health and Social Services. In her role as general counsel, she provided legal advice on a wide range of subjects, including litigation, contracts, compliance and human resources. She also has extensive civil litigation experience, having practiced medical malpractice at a law firm, and as an assistant county attorney with the New Castle County Government Department of Law, she practiced general litigation and workers compensation law. Horton received her juris doctor degree from Temple University Beasley School of Law, and received a bachelor of arts in biology and a bachelor of science in nursing from the University of Delaware. She has maintained an active license as a registered nurse since 2000, and practiced for over 10 years as a labor and delivery nurse. Horton is licensed to practice law in Delaware and Pennsylvania.
William Leonard
Billy Leonard became a barred attorney in Delaware in 2015 and has worked his entire professional career as a prosecutor for the Delaware Department of Justice. He is currently an assistant unit head in the New Castle County Felony Trial Unit, the state's largest unit in the Criminal Division, comprised of lawyers, paralegals and other support staff. He currently manages a caseload consisting primarily of violent felonies, but he has prosecuted defendants charged with nearly every type of criminal offense.
Stacey Sawa
A licensed attorney at law in Pennsylvania, Stacey Sawa is an online legal research assistant. From 2004 to 2022, Sawa was a judicial law clerk in the Delaware County Court of Common Pleas in Media, Pennsylvania. Prior to her clerkship in Delaware County, she was the judicial law clerk to the Hon. William P. Mahon of the Chester County Court of Common Pleas in West Chester, Pennsylvania. In 1999, Sawa graduated magna cum laude and Phi Beta Kappa from Gettysburg College with a bachelor of arts in political science. She earned her Juris Doctor from the Dickinson School of Law of the Pennsylvania State University in 2002. Sawa is a member of the Bar of the Commonwealth of Pennsylvania and the United States District Court for the Eastern District of Pennsylvania.
---
Course outline
Required textbooks — Students in the Paralegal Certificate program are responsible for obtaining required textbooks for each program module.
To earn the Paralegal Certificate, students must pass all six of the following modules and receive an overall grade of "C" or above:
Module 1: Introduction to Law for Paralegals
This introductory module provides a general introduction to law with an emphasis on the role of the paralegal in the firm or organization. Topics covered include:
General concepts of the law
The American system of law (constitutional, statutory, tort)
Court systems and procedures
Textbooks
Introduction to Law for Paralegals, by Neal R. Bevans, Wolters Kluwer, 3rd Edition, ISBN 978-0-7355-8763-2
Black's Law Dictionary, pocket-size version of the latest edition
Module 2: Legal Research and Writing
Students are provided with the fundamentals for basic legal research and writing. Some of these fundamentals include:
Reviewing the American legal system
Researching primary and secondary legal authority
Reviewing the rules of citation
Introducing research and writing strategies
Students are required to research and draft legal documents. Legal research is conducted using the following sources: LexisNexis online, the University of Delaware's Morris Library in Newark, and local law libraries.
Textbooks
Legal Research and Writing for Paralegals, by Deborah E. Bouchoux, 9th Edition, ISBN 978- 1543801637
The Bluebook – A Uniform System of Citation, 21st Edition, ISBN 978- 0578666150
Module 3: Civil Procedure
This module defines the paralegal's role in the litigation process, from the initial client interview to appeal. Topics of study include:
Fact investigation
Draft pleadings
Summary and control of documents and deposition transcripts
Pre-trial organization
Post-trial considerations
The module also addresses the structure and jurisdiction of federal and state courts, providing instruction on how to use the Federal Rules of Civil Procedure.
Textbook
Civil Litigation, by Peggy Kerley, Joanne Banker-Hames, Paul A. Sukys, 7th Edition, ISBN 1285449185
Module 4: Torts
Students are provided with a basic understanding of tort law, which applies to civil wrongs other than breaches of contract. Students study and analyze:
General concepts
Preliminary issues
Strict liability
Product liability
Negligence
Defamation and related issues
Pertinent defenses and remedies to these torts
Students also utilize and enhance their legal research and writing skills in the field of torts.
Textbook
Tort Law for Paralegals, by Neal R. Bevans, Aspen Publishers, 5th Edition, ISBN 1454852194
Module 5: Contract Law
This module includes how binding contracts are formed and how to understand them. Topics covered include pitfalls that can make contracts invalid as well as the defenses that may allow a party to avoid having to fulfill obligations under a valid contract. The module also addresses how to calculate damages for breaches of contract and provides instruction in how to draft typical clauses that appear in many contracts.
Textbook
Contract Law for Paralegals – Traditional and E-Contracts, by Kathleen Mercer Reed, Henry R. Cheeseman, John J. Schlageter III, 2nd Edition, ISBN 0135109450
Module 6: Criminal Law and Procedure
Focusing on the procedural and substantive areas of common law crimes, topics address some of the issues that emanate from the Fourth, Fifth, Sixth and Eighth Amendments of the U.S. Constitution. Areas of criminal law covered include:
General concepts
Homicide
Crimes against people
Crimes against property
Theft crimes
The respective defenses of the above areas
Textbook
Criminal Law and Procedure, An Overview, by Ronald J. Bacigal, 4th Edition, ISBN 1133591887
---
Learner outcomes
The Paralegal Certificate is designed to help you:
Earn a valuable career credential as a paralegal
Acquire new skills to advance in your position
Learn from experienced attorneys in this established University program
Complete your certificate in one year with evening study in Wilmington
---
Career resources to help you succeed
NEW! — Participants enrolled in this certificate program will have access to a new suite of career resources and services to help them navigate a career transition, maximize their job search efforts and more. Click here to learn more about UD PCS Career Services.
---
Paralegal association discounts
---
Prerequisites
Basic computer knowledge and experience, including word processing and email
Access to a computer, with a printer, that runs recent versions of word processing software, such as Microsoft Word, and an internet browser, such as Internet Explorer
Laptop computer brought to each class
---
What our students say
"The paralegal program not only helped me get a job, but it set a fire under me to just continue on. It really helped me look at myself from a different perspective and see how the sacrifices I made paid off tenfold. My salary has increased and I am able to take care of my family. It was such a great experience and it took me out of my shell." – Katie Eide
"Once I started the program, I knew it was where I belonged and have been doing it ever since." – Sandra Kece
"Pretty much everything I learned in the classes has really helped me out in my job on a daily basis." – Will Simons
"One of the best features of UD's Paralegal Certificate is the instructors, all of whom actively practice law." – Elizabeth Romero
"I felt that the program had prepared me to consider a wide range of opportunities in the legal field." – Jill Prettyman Demmy
"It made practical sense to enroll in the program to become familiar with legal terminology and concepts within the context of the Delaware legal system." – Carmen Jordan-Cox
---
For more information
---