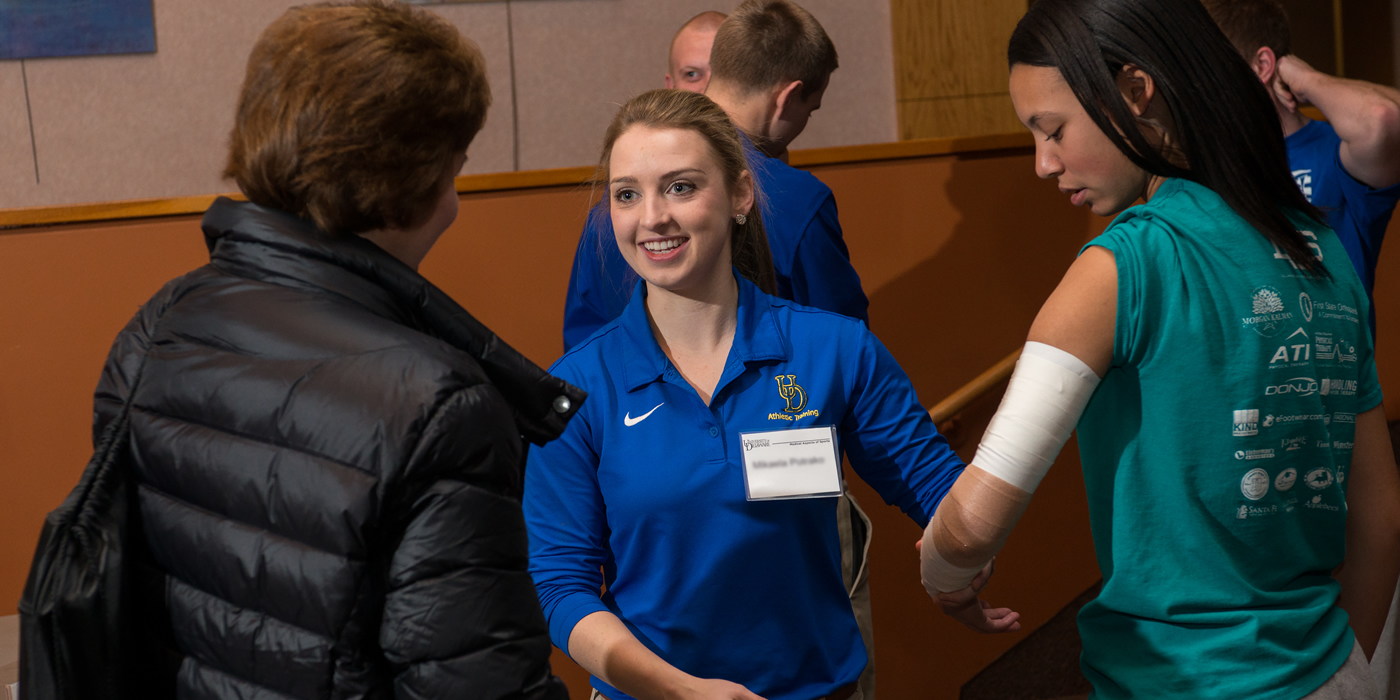 51st Annual Medical Aspects of Sports Seminar
Saturday, February 29, 2020
University of Delaware
UD Tower at STAR Campus—UD Audion
100 Discovery Blvd., Newark, Del., 7 a.m.-4:15 p.m.
Details about the 2020 Medical Aspects of Sports Seminar will be available in November 2019.
Successful prevention, evaluation and rehabilitation of sports injuries are crucial elements of any comprehensive athletic program. This one-day sports medicine conference covers topics related to the evaluation and rehabilitation of sports-related injuries to the upper and lower extremities. A special panel discussion will allow attendees to ask questions of our distinguished speakers.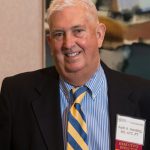 Who should attend?
Physical therapists
Team and family physicians
Athletic trainers
Coaches
Fitness club personnel
School personnel involved in physical education, recreation and physical fitness programs.
The University of Delaware is recognized by the Board of Certification, Inc. to offer continuing education for Certified Athletic Trainers.
Program Details
Learning objectives

The purpose of this sports medicine seminar is to assist healthcare professionals – athletic trainers, physical therapists, sports medicine physicians, chiropractors, etc. – in the prevention, rehabilitation and return to play of sports-related injuries. At the end of this activity, participants should be able to:
Perform creative taping methods for various athletic injuries to return athletes to competition as soon as it is medically safe;
Utilize vestibular/ocular-motor screening (VOMS) as a tool for sports-related concussion rehabilitation;
Understand the role of accommodative exercise, cervical/occipital soft-tissue releases and other options as tools in sports-related concussion rehabilitation;
Incorporate specific rehabilitation considerations and timelines for post-surgical and nonsurgical foot and ankle injuries;
Implement current research to prevent injury in baseball pitchers;
Implement current research to prevent knee injuries using exercise-based prevention programs;
Educate patients and athletes on the significance of sleep in injury recovery and sports performance;
Learn take-home nutrition strategies to maximize return to play;
Understand the use of metrics and various other determinants for return to play decision making for an NFL player;
Use high-level metabolics as the final step in return to play protocol.
Planning Committee
Brandon DeSantis, MS, ATC
Lynn A. Fishlock, MEd
Keith A. Handling, MS, ATC, PT
Daniel J. Watson, MEd, ATC
Melanee Johnson, MS, ATC
Nikki Lounsberry, MS, ATC
Paul Lowry, MEd, ATC
Kelly Stafford, MS, ATC
Leyla Kuz-Dworzak, MS, ATC
Registration and Fees
The conference registration fee includes conference materials, continental breakfast and lunch. All conference materials and handouts are provided electronically.
A full refund will be given for written cancellation received by February 22, 2019. No refund will be given after this date. In the event that this program is rescheduled or canceled, the University of Delaware is not responsible for any penalties or fees assessed as a result of cancellation or modification of travel arrangements or hotel accommodations.
Medical Aspects of Sports Seminar — $215
Student rate for full-time matriculated students — $80
Event Sponsors
This seminar is a continuing professional education program of the University of Delaware, co-sponsored by these University of Delaware departments and programs: