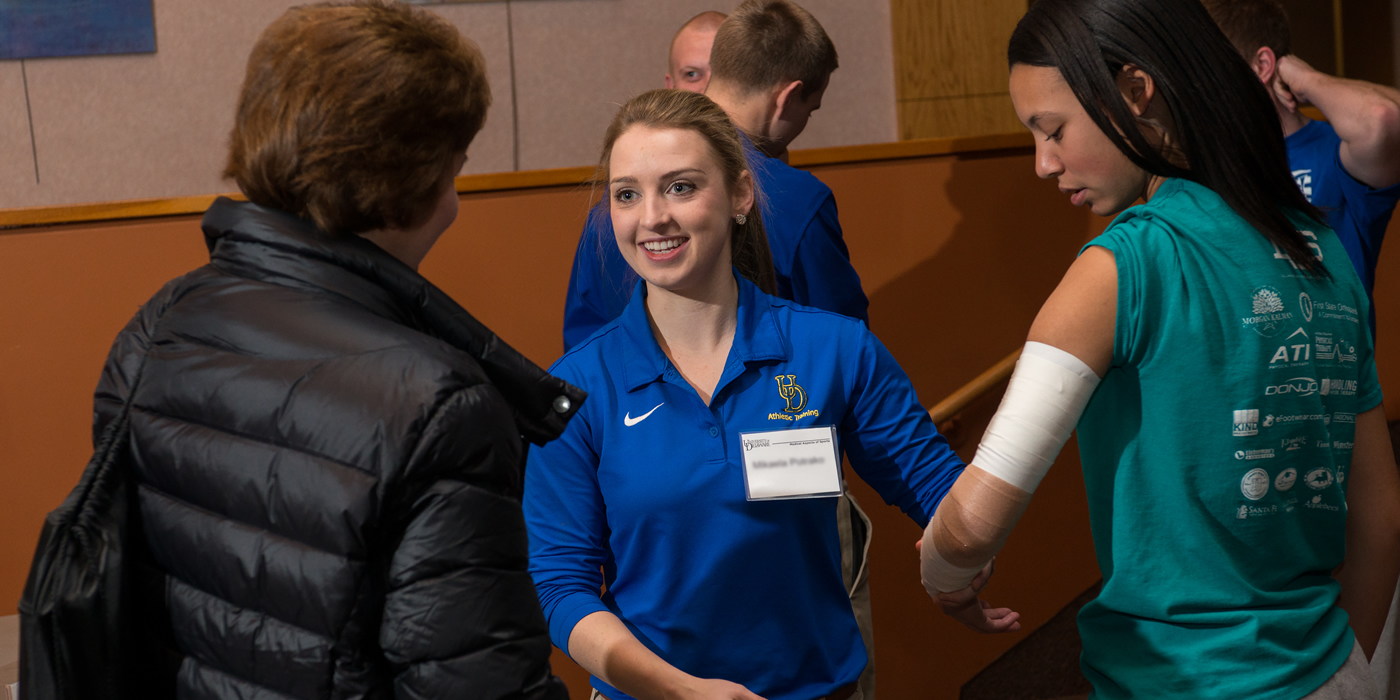 50th Annual Medical Aspects of Sports Seminar
Saturday, March 2, 2019
University of Delaware
University of Delaware Audion, Tower at STAR Campus, Newark, DE, 7 a.m.-4:15 p.m.
Successful prevention, evaluation and rehabilitation of sports injuries are crucial elements of any comprehensive athletic program. This one-day sports medicine conference covers topics related to the evaluation and rehabilitation of sports-related injuries to the upper and lower extremities. A special panel discussion will allow attendees to ask questions of our distinguished speakers.
Who should attend?
Physical therapists
Team and family physicians
Athletic trainers
Coaches
Fitness club personnel
School personnel involved in physical education, recreation and physical fitness programs.
The University of Delaware is recognized by the Board of Certification, Inc. to offer continuing education for Certified Athletic Trainers.
Program Details
Objectives
The purpose of this sports medicine seminar is to assist athletic trainers, physical therapists, sports medicine physicians, chiropractors and other healthcare professionals in the evaluation, management/treatment and rehabilitation of sports-related injuries. At the end of this activity, participants should be able to:
Following are the learning objectives for the 2018 Medical Aspects of Sports Seminar:
Target a throwing athlete's issues and provide appropriate treatment interventions
Implement shoulder endurance programs for a wide variety of patient populations
Demonstrate the Y Balance TestTM for upper extremity rehabilitation and return to play
Utilize posture and muscle-length testing in upper and lower extremity evaluation
Understand psychological factors that influence injury
Familiarize participants with mental imagery techniques and their role in rehabilitation
Evaluate and treat post-concussion dizziness
Implement vestibular rehabilitation techniques for post-concussion patients
Apply evidence-based reasoning for application of instrument-assisted soft tissue treatment choices
Properly apply instrument-assisted soft tissue massage
Learning objectives for the 2019 event coming soon.
Planning Committee
Brandon DeSantis, MS, ATC
Lynn A. Fishlock, MEd
Keith A. Handling, MS, ATC, PT
Daniel J. Watson, MEd, ATC
Melanee Johnson, MS, ATC
Nikki Lounsberry, MS, ATC
Paul Lowry, MEd, ATC
Kelly Stafford, MS, ATC
Leyla Kuz-Dworzak, MS, ATC
Registration and Fees

The conference registration fee includes conference materials, continental breakfast and lunch. All conference materials and handouts are provided electronically.
Medical Aspects of Sports Seminar — $215
Student rate for full-time matriculated students — $80
Event Sponsors
This seminar is a continuing professional education program of the University of Delaware, co-sponsored by these University of Delaware departments and programs: