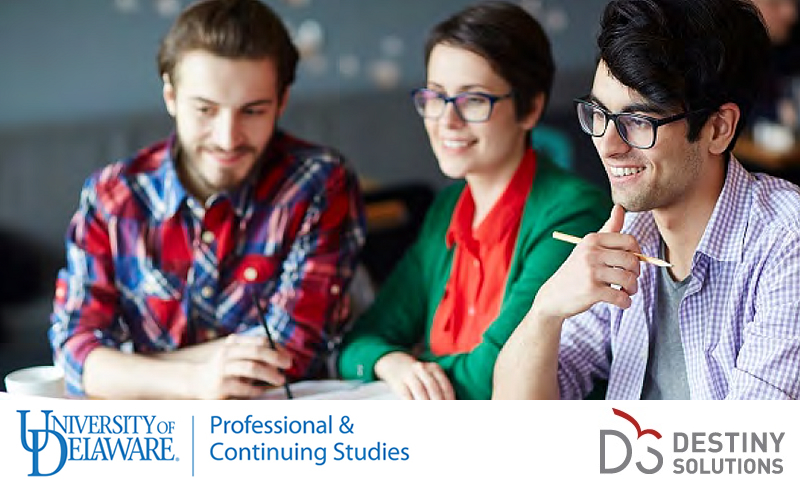 UD's Division of Professional and Continuing Studies featured in higher education case study
The University of Delaware's Division of Professional and Continuing Studies (UD PCS) is currently being featured in a higher education case study in connection with its recent implementation of the Destiny One course management system.
Destiny One is a leading higher education customer lifecycle management system. Launched and integrated with a new UD PCS website this past spring, the system streamlines the enrollment process for students and modernizes the payment, testing, reporting, and course management functions for UD PCS administrators.
Published by Destiny One Solutions, the case study Leveraging Data and Automations to Help a Small Division Punch Above Its Weight highlights the Division's partnership with Destiny One to implement an innovative, cloud-based solution that would help increase the Division's market share, distinguish itself from its competitors and streamline services for a more robust student and staff experience.