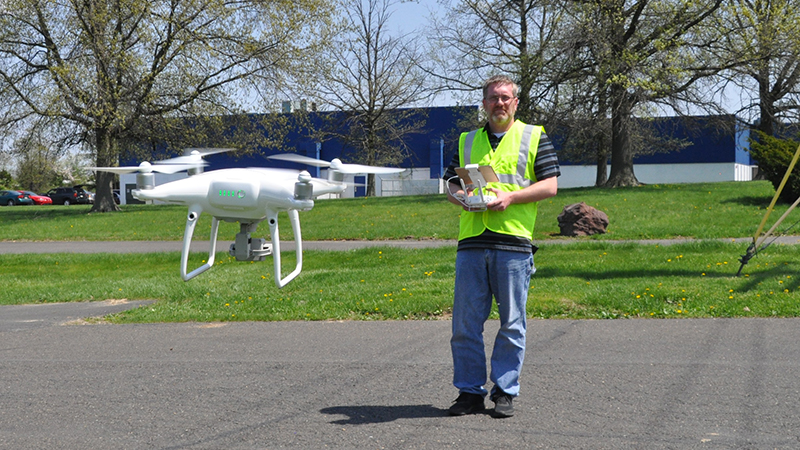 Prior to passing the Federal Aviation Administration's airman knowledge test and earning his FAA Part 107 remote pilot certificate, Brian Wagner's roof inspections entailed daylong undertakings that required renting expensive equipment and enlisting the assistance of co-workers. Since passing the exam on his first try, the entire process has been reduced to about two hours of Wagner flying a drone by himself and never having his feet leave the ground.
Delaware Drone Training

July 28 and 29, 2018
Wilmington, Del.

The two-day program provides comprehensive flight training and prepares drone pilots for the FAA Part 107 exam.

"We paid for our drone and the class with one inspection," said Wagner, a project manager for the Belcher Roofing Corporation in Montgomeryville, Pennsylvania. "Along with the dramatic savings in cost and time, it is much safer to do the inspections with a drone since we no longer need to have people climbing ladders and walking on roofs. You just fly it up there, take some pictures, and get some great results."
Wagner participated in the initial Professional Drone Pilot Training program offered by the University of Delaware's Division of Professional and Continuing Studies (UD PCS) in March. Led by certified flight instructors from DARTdrones, the two-day program provided comprehensive flight training and prepared drone pilots for the FAA Part 107 exam. The class returns July 28 and 29 at Arsht Hall in Wilmington, Delaware.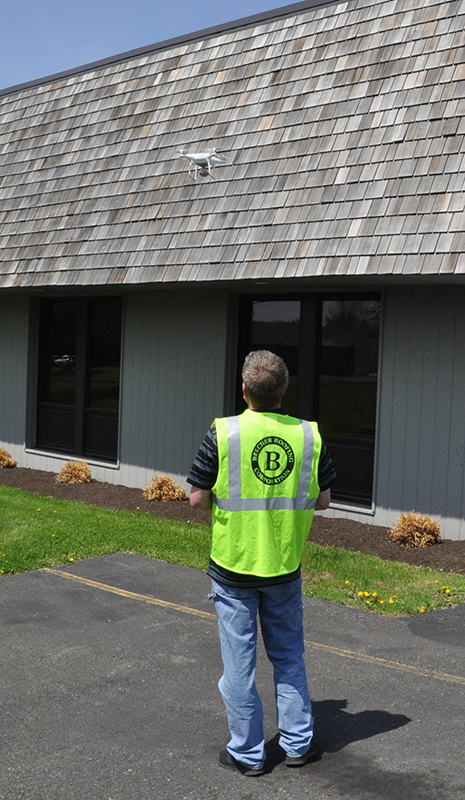 Since legally flying a drone for commercial use requires an FAA remote pilot certificate, Wagner welcomed the Delaware drone training program's format and short duration. "I had been playing around with a drone for a couple of months and trying to do some self-study, but there are only so many times I can watch a video online," said Wagner. "The information in the class was clearly presented in layman's terms, and all my questions were answered. It was great to be able to cover everything in two days."
Wagner enjoyed having classmates from various professions in the program designed for first responders, investigators, insurance adjusters, real estate agents, reporters, filmmakers, producers, photographers, marketers, web designers, engineers, construction professionals, roofers and anybody else desiring to use drones for commercial or recreational purposes. "Everyone seemed to pick up the material pretty easily," said Wagner. "Instead of trying to teach it to myself, I liked being able to talk with others about what we were learning and having someone explain what we need to know."
From a marketing perspective, Wagner believes the FAA Part 107 remote pilot certification gives his company a leg up on the competition, and a great sales pitch, by being able to provide live images capturing the progress of roofing projects. "While other companies might get you some phone shots taken by someone standing on a roof, we can say, 'look what we can do,''' he said.
For more information about the Delaware drone training program from UD, visit pcs.udel.edu/drones, email continuing-ed@udel.edu, or call 302-831-7600.