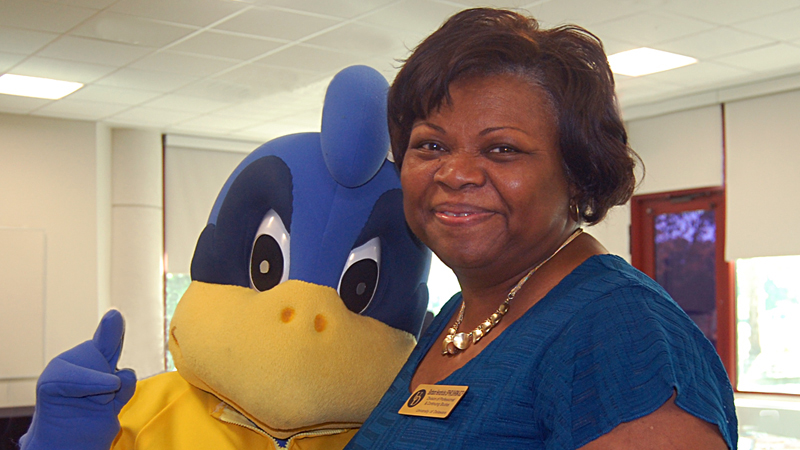 Prepare for human resources certification in seven weeks
Although the HR Certification Institute® (HRCI®) offers a variety of professional credentials, until 2016 it did not have a certification for those just embarking on a career in human resources. In response to the two-year-old Associate Professional in Human Resources™ (aPHR™) designation, the University of Delaware's Division of Professional and Continuing Studies (UD PCS) is introducing Human Resources Foundation and aPHR™ Certification Prep.
Human Resources Foundation and aPHR™ Certification Prep
Sept. 26 – Nov. 7, 2018
Newark, Del.

Prepare for human resources certification in seven weeks.
"This course is a great way for people to start their HR careers, because it will enable them to show they have that foundational knowledge," said instructor Barbara Hendricks. "They can take the class, become certified, and as they progress in their careers and gain HR experience and skills, move up to the next levels of certification."
The program, which will run on Wednesday evenings, Sept. 26 – Nov. 7, on UD's Newark campus, covers all six functional areas presented on the certification exam: HR operations, recruitment and selection, compensation and benefits, human resource development and retention, employee relations, and health, safety and security. To be eligible for the aPHR, candidates must have a high school diploma or global equivalent. No human resources experience is required since it is a knowledge-based credential.
According to the Bureau of Labor Statistics Occupational Outlook Handbook, the median annual wage for human resources specialists was $60,350 in May 2017, and employment is projected to grow 7 percent from 2016 to 2026. Most growth is projected to be in the employment services industry. For those who advance to the role of human resources manager, the median annual wage was $110,120 in May 2017, and employment is expected to increase 9 percent over the same 10-year period.
Along with those embarking on HR careers, potential students for the course include military personnel planning for transition to a civilian profession, anyone who assists with HR duties as part of their job, and managers wanting to become more strategic by learning about HR operations.
"While the other certifications in HR are for people working in the field directly, the aPHR could also be for someone who may want just that peripheral view of human resources, just enough to be able to speak the language when communicating with an HR person or trying to get a proposal approved," said Hendricks.
Hendricks, who spent four years in the military and currently serves as director of human resources for the University of Maryland Medical System, has 25 years of experience in the field. Spending her HR career in healthcare, she has worked in training and development as well as human resources management. Shortly after beginning to work in management, Hendricks earned her Professional in Human Resources® (PHR®) certification. She later achieved Senior Professional in Human Resources and (SPHR®) and Society for Human Resource Management – Senior Certified Professional (SHRM-SCP) certifications.
"Obviously, you need to enjoy working with people to be in HR," said Hendricks. "Since people are very dynamic and have different perspectives, sometimes it gets to be a little challenging. The passion for me is being able to positively impact that very, very valuable resource for any organization, which is its people."
Potential discounts for Human Resources Foundation and aPHR™ Certification Prep are available for UD alumni, active military members, veterans and groups of two or more from the same organization. For more information, visit www.pcs.udel.edu/hr-exam-prep, email continuing-ed@udel.edu, or call 302-831-7600.