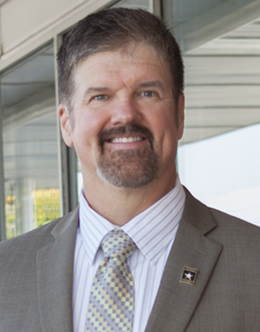 Brian Galbreath, RN Refresher Online program graduate
Brian K. Galbreath, RN, BSN, CLNC, is a UD nursing alumnus, legal nurse consultant and nurse analyst with the Delaware Department of Justice. He has completed four UD Professional and Continuing Studies programs—RN Refresher, Healthcare Risk Management, Senior Fitness Specialist and most recently, a specialized workshop covering long-term care facility regulations.
"After serving several years in law enforcement on active duty in the U.S. Army, my wife encouraged me to pursue a career in nursing. Since graduating from UD's nursing program in 1998, I have worked in many different healthcare settings, including leadership positions.
In my present role as a nurse analyst for the Delaware Department of Justice, I love what I do because it allows me to combine my investigative background, nursing experience and knowledge of the healthcare system to try to make a difference. As a nurse at the bedside, we advocate for our patients. In my present position, I work as part of a team dedicated to protecting Delaware's elderly and most vulnerable populations.
I feel very strongly about the importance of continually furthering my education. I have always considered myself a student and enjoy working in a profession that allows me to learn something new every day."