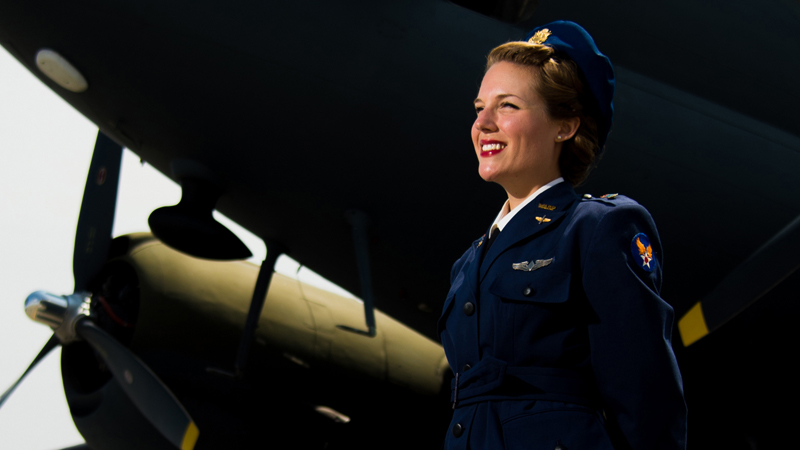 Dover speaker series features local experts
September 22, 2017
The University of Delaware's Osher Lifelong Learning Institute (OLLI) in Dover invites the community to learn from local experts in a fall speaker series that is free and open to the public.
Topics range from gardening and Delaware politics, to pet therapy and a Women Airforce Service Pilots (WASP) historical interpreter.
All presentations take place from noon to 12:50 p.m. at the University of Delaware's Lifelong Learning Center, 1201 College Park Drive, in the College Business Park, Dover. This fall's lectures include:
September 28 – "Grasses: Establishing and Maintaining a Healthy Lawn," Steve DeCarlo, Delaware Master Gardener
October 5 – "Delaware Legislative Update," Rep. Trey Paradee, Delaware General Assembly, 29th District
October 12 – "Report on the Past Legislative Session," Rep. Sean Lynn, Delaware General Assembly, 31st District
October 19 – "Pet Therapy and Dogs," Beth Peterson, Certified Professional Dog Trainer and Delaware Certified Volunteer Administrator
October 26 – "Unrecognized Women in American History," Dr. Cynthia Newton, associate professor of political science, Wesley College, Dover
November 2 – "Personal Histories of Women in the Air Corps in the 1940s," Tricia Upchurch, instructor and historical interpreter, Air Mobility Command Museum, Dover Air Force Base
November 9 – "Daddy, What Did You Do in the War?" panel discussion with Pat Weaver, George Christensen, and Joe and Connie Bailey
This speaker series is sponsored by the Osher Lifelong Learning Institute (OLLI) at the University of Delaware in Dover, a membership organization for adults 50 and over to exchange ideas, take classes, teach, and travel in the company of their peers. The program is a learning cooperative whose members are its students, planners, instructors, committee members, and facilitators. UD offers OLLI programs in Wilmington, Dover, Lewes and Ocean View.
The lectures are free; no registration is required. For more information, contact UD's Dover OLLI program at 302-736-7450 or LLL-dover@udel.edu, or visit https://www.lifelonglearning.udel.edu/dover/.
Photo courtesy of Tricia Upchurch