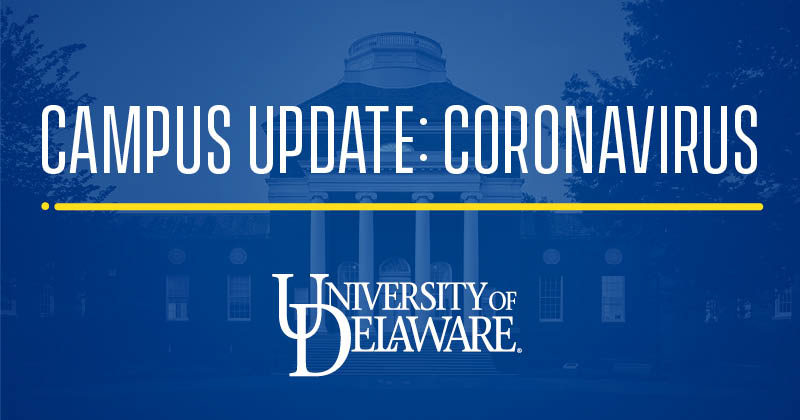 UD Division of Professional and Continuing Studies operational continuity
UD's Division of Professional and Continuing Studies (UD PCS) has transitioned to remote operations and online instruction (where feasible) until further notice. For UD PCS programs where online instruction is not feasible, programs have been postponed.
Currently enrolled UD PCS students
Participants actively enrolled in spring 2020 UD PCS courses and programs have been notified of UD PCS operational changes and are proceeding with their courses online, where applicable.
ACCESS Center advisement and registration services
The UD PCS ACCESS Center is operating remotely to provide services for academic advisement, credit registration and career counseling. To schedule an appointment or to learn more about these services, please email access-advise@udel.edu.
UD testing centers
The Newark, Dover and Georgetown testing centers are closed until further notice. Please email any questions to udonline-exams@udel.edu.
Upcoming UD PCS programs and courses
UD PCS' 2020 summer and fall program schedules and registration details will be released in the coming weeks.
Summer 2020 conferences and events
Additional information
For more information about current or upcoming UD PCS programs, please contact us at continuing-ed@udel.edu.
Official updates from the University of Delaware regarding the current status of the COVID-19 virus and its impact on the University community are available at www.udel.edu/coronavirus.