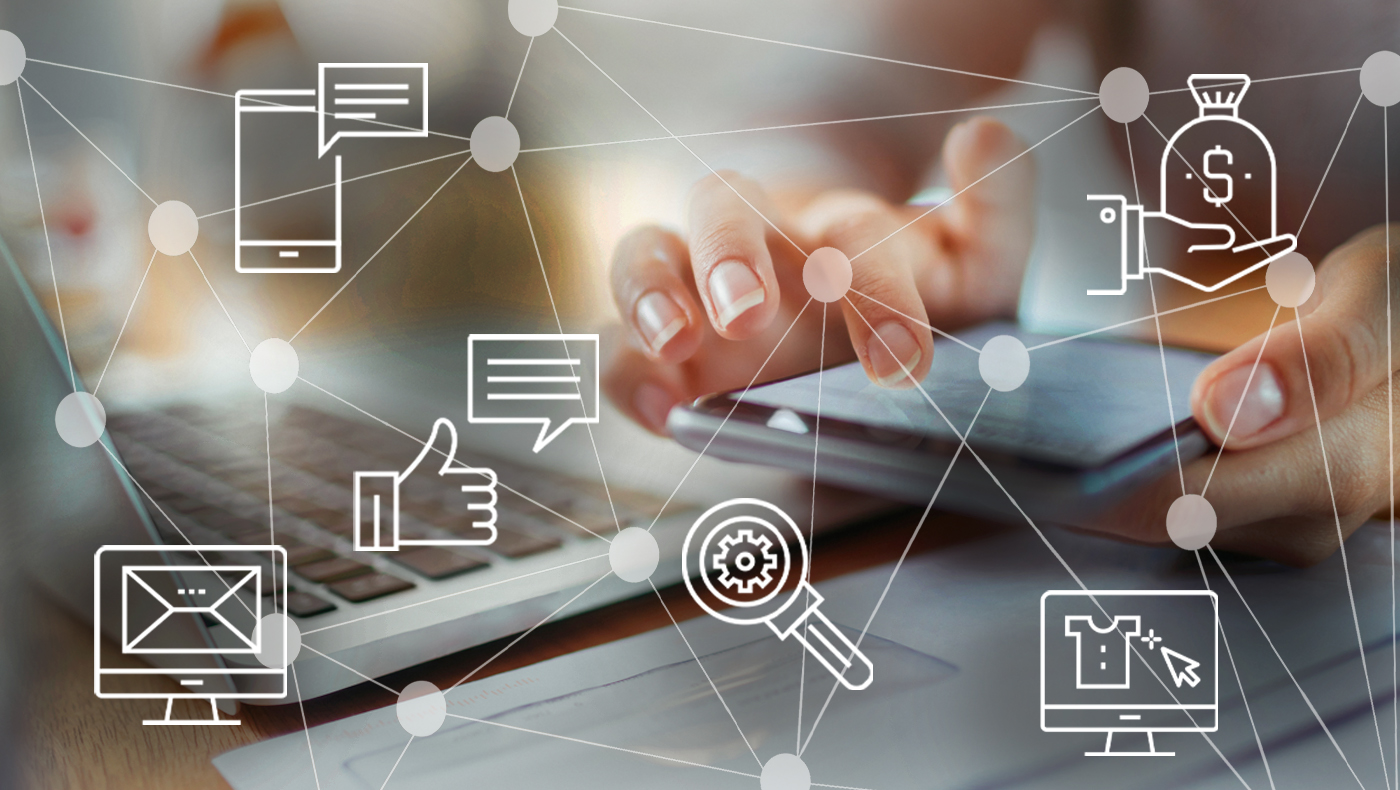 The Digital Marketing short courses are designed for anyone involved in the planning, implementation or measurement of digital strategies or who would like to pursue a career in these areas. Each module offers a strategically planned introduction to all of the core digital marketing disciplines. Upon completion of each module, participants will be prepared to undertake specialized digital marketing roles, as well as have a thorough grasp of the subject matter to pursue advanced courses.

ALSO IN FALL 2019

Advanced Social Media Marketing for Business

Aug. 26-Dec. 8, 2019
ONLINE

Each participant has the ultimate flexibility and can choose to enroll in any of the modules as needed or desired for professional development purposes. Taught by distinguished digital marketing expert Nancy Dibert, all courses are conducted on UD's Newark campus at 501 S. College Ave.
---
Foundations of Digital Marketing Concepts
September 4-5, 2019
8 a.m.-5 p.m.
What is digital marketing and why does it matter to businesses? How can you incorporate digital into your marketing mix to meet your audience where they are online? The objective of this module is to introduce foundational marketing concepts needed for digital marketing, including the following:
Differentiate between inbound and outbound marketing strategies.
Distinguish between examples of digital media used in digital marketing.
Differentiate between the characteristics of traditional marketing and digital marketing.
Distinguish between the different digital channels and the opportunities they provide for business online.
Define digital marketing terms (PPC, CPM, SEO, SEM, ROI, KPI, content marketing, etc.).
Conduct a SWOT analysis: Integrate and synthesize diverse information, both of a quantitative and qualitative nature, by reviewing internal strengths and weaknesses while assessing external threats and opportunities.
Coordinate a competitive analysis: Identify who the competition is, where they are active online, what they are doing, and what opportunities your organization may have.
Develop a brand standard: Discover how to stand out in a saturated market, separate yourself from your competitors, and gain credibility while maintaining a defined brand aesthetic.
Discover target audiences and craft audience personas: Knowing who your audience is enables you to better connect and send personalized, targeted content to increase conversions.
Create customer journey maps and marketing funnels: A customer journey map is a visual representation of the process a customer or prospect goes through to achieve a goal with your company. With the help of a customer journey map and marketing funnels, you can get a sense of your customers' motivations, needs and pain points.
Assemble a brand story: Consumers crave authentic interaction with businesses. Tell your story by being entertaining, educating and informative.
---
Email Marketing
September 24-25, 2019
9 a.m.-4 p.m.
This module covers the fundamental and advanced techniques of email marketing and how to strategize delivery plans to test, optimize and report on the performance of campaigns.
Understand the evolving platform of email marketing and ensure that your email campaigns are CAN-SPAM compliant.
Review ethical, legal and permission compliance for commercial email marketing.
Improve deliverability.
Develop email marketing strategies, lead nurturing drip campaigns, and define necessary touch-points based on products or services and target audience.
Leverage email marketing to accomplish brand awareness, customer acquisition, lead generation, sales, customer retention and customer service.
Establish email marketing strategy including broadcast, triggered and multi-message sends
Learn best practices for frequency, timing, template design, character limits, mobile responsiveness and functionality.
Implement audience targeting and list-building strategies, including data management, permission standards, email address capture, list hygiene, bounce processing, etc.
Track and measure results and set forth a series of KPIs and tests for continual improvement.
---
Fundamentals of Social Media Marketing
October 22-23, 2019
8 a.m.-5 p.m.
In today's ever-changing landscape, organizations need effective social media marketing strategies to reach their full potential. This program introduces students to leveraging social media platforms to build and extend brand awareness, increase visibility, engage current and potential customers, cultivate brand ambassadors, gain new customers, promote growth, and support organizational goals. Students will learn the fundamentals and best practices for using social media for marketing on current, new and emerging platforms, including monitoring and listening, audience engagement, content curation, campaign planning and execution, tools and resources, and measuring results. Platforms covered include Facebook, Twitter, LinkedIn, Instagram, Snapchat, YouTube and Pinterest.
Demonstrate an understanding of the fundamentals of content marketing and how to leverage social influence to support organizational goals for communications, marketing, public relations, customer service, lead generation, sales and human resources.
Discern and evaluate different social media platforms' scope, audiences and organizational usage benefits and risks, and which to include in the marketing mix to support organizational goals.
Utilize features on different social media platforms.
Participate effectively and ethically on different social media platforms using current compliance, regulations and legal best practices.
Identify best practices for managing social media platforms and tactics for increasing audience engagement.
Employ social media specific writing tactics to create concise, persuasive content that supports organizational, communications and marketing objectives.
Evaluate and employ social media tools and software to schedule content distribution and curation, and monitor social media conversations, mentions and current trends.
---
Search Engine Optimization
November 5-6, 2019
8 a.m.-5 p.m.
Learn the fundamentals of SEO and how search engines work in this informative module. Garner a better understanding of why it is vital to align SEO objectives with overarching business objectives and how to use keywords and competitor research to build an effective SEO content plan.
Distinguish between paid and organic search.
Differentiate the key components of SEO.
Recognize how search engines work.
Evaluate different types of search queries.
Identify components of a SERP.
Discern and create SEO objectives.
Evaluate short tail and long tail keywords.
Conduct keyword research.
Leverage keywords for SEO content.
Configure technical components of a website for best visibility in search engines.
Optimize on-page and off-page elements to improve rankings.
Conduct SEO audit to optimize technical, on-page and off-page components.
Differentiate between various types of SEO metrics.
Use SEO metrics to measure SEO efforts.
---
Pay Per Click Digital Advertising
November 19-20, 2019
8 a.m.-5 p.m.
The PPC module covers the fundamentals of paid search and demonstrates how to implement and manage paid search campaigns using Google Ads. Learn the key concepts underpinning bid auctions, how to manage paid advertising budgets, and how to optimize paid search campaigns.
Understand how consumers use search engines.
Learn best practices for structuring a Google Ads account.
Identify key elements of a Google Ads account.
Distinguish between keyword research for paid search and SEO campaigns.
Utilize an advertising budget using Google Ads.
Recognize key concepts underlying the bidding process.
Optimize paid search campaigns by scheduling ads and setting bid adjustments for audiences, devices and locations using Google Ads.
Identify appropriate KPIs.
Understand the benefits of conversion tracking.
Distinguish between the key metrics for measuring the success of a paid search campaign.
---
Analytics and Measuring Return on Investment
December 4-5, 2019
9 a.m.-4 p.m.
This module will help you understand the basic concepts of using analytics in digital marketing from initial setup to reporting. Learn to recognize the fundamentals of web analytics to draw actionable conclusions from data and calculate return on investment using standard methodologies.
Recognize types of insights that web analytics provide.
Identify web analytics tools for collecting, measuring and analyzing data.
Understand legal requirements and responsibilities and best practices concerning analytics, consent and data collection.
Set up and configure Google Analytics and install tracking codes to analyze digital campaign performance.
Use goal funnels to analyze the customer conversion journey.
Use Google Analytics reports to understand the characteristics of website visitors, sources of website traffic, Google Ads activity, and conversion rates, channels and journeys,
Quantifiably calculate return on investment.
Differentiate between return on investment and cost benefit analysis.
Understand the concept of lifetime value of a customer and how that relates to return on investment.
---