Delaware Residents 60 and Older May Complete an Undergraduate or Graduate Program Tuition Free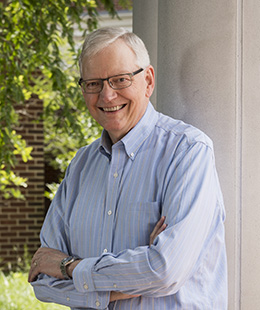 The free tuition benefit for Delaware residents 60 and older reflects the University of Delaware's commitment to lifelong learning and encouraging adults to continue their studies on a part-time or full-time basis.
To be eligible for free tuition, Delaware residents aged 60 or over must apply and be admitted to an undergraduate degree program or graduate program at the University of Delaware.
Students must be 60 years of age at the start of the term for which they are applying for admission or readmission.
Students who are admitted do not pay tuition or mandatory fees.
Students are responsible for paying the cost of textbooks, supplies, and services such as dining plans and housing.
Students admitted to an undergraduate or graduate program receive advisement and assistance from the advisors within their respective programs/departments.
Students taking courses non-admitted status as Continuing Education Non-Degree (CEND) or Graduate College Non-Degree (GCND) are not eligible for the free tuition benefit, as well as students registered in non-credit professional development courses and programs.
Admission to an undergraduate degree program
READY TO APPLY?

Applicants not previously admitted to an undergraduate degree at the University of Delaware —

Complete and submit the online Over-60 Undergraduate Application. When each semester's application period has officially closed, the online application is disabled.
Applicants are encouraged to submit as soon as possible for the upcoming semester, as the admissions process may take six to eight weeks after receipt of all required application materials.
Application deadlines — Application deadline for fall is May 1. For spring, the application deadline is November 1. Applications submitted after the deadline will be considered on a space-available basis.
Applicants are expected to have earned a high school diploma or equivalent; however, SATs and other standardized tests are not required.
Applicants with prior college work should have official transcripts sent directly to Undergraduate Admissions Office.
Applicants previously admitted or who have completed an undergraduate degree at the University of Delaware —

A readmission application must be submitted. Please contact the ACCESS Center at access-advise@udel.edu for further instructions regarding this process.
Admission to a graduate degree program or certificate
Obtain information about graduate degree programs and certificates. An online inquiry form is available to request additional information about each of the programs and contact information is included on the program pages.
ACCESS Center advisors are available to answer questions or assist with exploration of majors. Schedule an appointment by emailing access-advise@udel.edu or call 302-831-8843.
READY TO APPLY?
Applicants should follow the admissions process specific to their program of interest. Program specific admission requirements are found from each graduate degree program and certificate page.
Submit the online graduate application and other requested materials.
If accepted into a graduate program, the application fee and subsequent tuition for the courses will be waived.