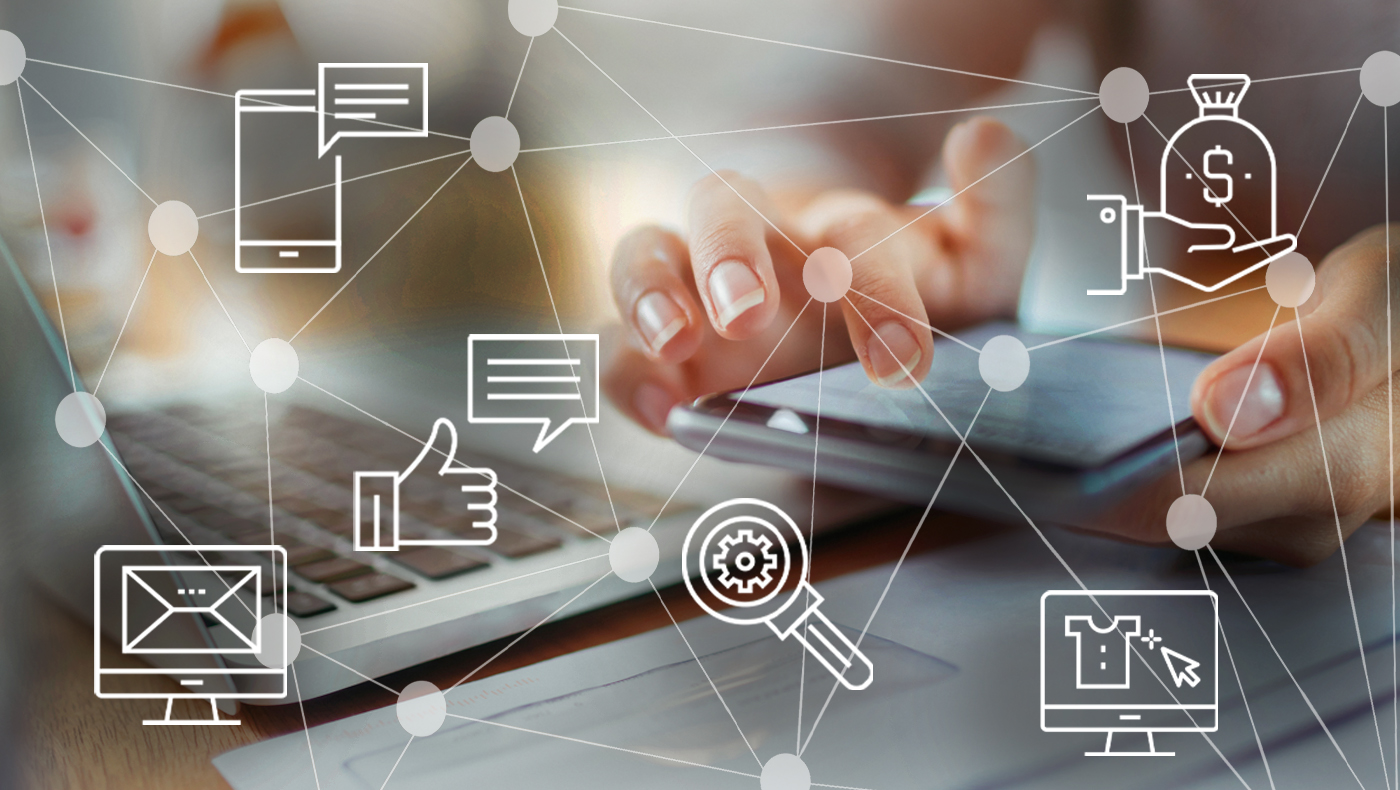 Foundations of Digital Marketing
Meet your audience online
What is digital marketing and why does it matter to businesses? How can you incorporate digital into your marketing mix to meet your audience online? The objective of this course is to introduce foundational marketing concepts needed for digital marketing.

We also have a Social Media Marketing program that provides broad and deep coverage of in-demand social media marketing skills. — LEARN MORE
Program details

Foundations of Digital Marketing – Noncredit Course
LOCATION: ONLINE
SCHEDULE: Self-paced class can be started anytime
ESTIMATED LENGTH: 16 hours
ACCESS TIME: 180 days
PRICE: $495, all materials included. Potential discounts available, including: Elevate Delaware funding, Early registration, Military, UD student or alum.
CEUs: 1.6 (16 contact hours)
---
Who should participate in this program?
Anyone involved in the planning, implementation or measurement of digital strategies or who would like to pursue a career in these areas
---
Instructor
Nancy Dibert is the program director and chief instructor for the University of Delaware's Fundamentals of Social Media Marketing Certificate and Advanced Social Media Marketing for Business Certificate programs and a customized learning facilitator with UD's Division of Professional and Continuing Studies (UD PCS). A nationally-recognized and well-respected social media marketing expert, Dibert has developed award-winning social media campaigns for clients in government, education and private industry environments and has reached millions of people through her innovative social engagement strategies.
Dibert graduated from high school at 14 and received her first advanced degree at 17. She earned a bachelor of science in business from the State University of New York at Albany, a master of science in business administration from Penn State University and a master of science in marketing from University of Maryland University College. Dibert continues to make education a priority and is a longtime member of Mensa International.
She enjoys meeting people and sharing what she knows, both locally and on the road. Dibert has lectured on social media, strategic marketing, cross-selling, advertising, branding and other topics. A Constant Contact Authorized Local Expert and an Authorized Business Partner, she is also Google AdWords certified and HTML-certified by the HTML Writers Guild.
---
Course outline
Recorded lessons
Module 1: Digital Marketing Terms to Know

Digital marketing terms all students should know to successfully complete the subsequent modules are presented. Understanding these terms and their meanings provide a foundation for digital marketing conversations.
Module 2: Traditional vs. Digital Marketing

A general marketing overview is provided, and the marketing mix is introduced. Traditional and digital marketing pros and cons are used to make a comparison of the channels.
Module 3: Inbound vs. Outbound

Differences between inbound and outbound marketing strategies are covered. Statistics for successful conversion using various strategies provide guidance on when to employ different tactics.
Module 4: Digital Channels

An overview of popular digital channels is presented, and survey results for the top ranking are provided.
Module 5: Competitive Analysis

What a competitive analysis is, what it includes and how to identify competitors are presented. Once competitors are identified, the competitive analysis research is conducted and documented, culminating in a better understanding of potential market opportunities.
Module 6: Benchmarking

The different types of benchmarking and when each is appropriate to employ are covered.
Module 7: SWOT Analysis

The purpose of a SWOT analysis is presented. A SWOT matrix is used to leverage or mitigate internal strengths and weaknesses to external opportunities and threats.
Module 8: Brand Standard

The purpose of having a brand standard as a documented guide is addressed. A brand standard can include details such as logo, colors, typography, imagery, voice, brand story, target audience, mission statement, design and other essential items that support a brand.
Module 9: Target Audiences

A lesson on target audiences is provided. Understanding the target audience and its motivations allow an organization to better reach stakeholders that are more likely to convert.
Module 10: Personas

The use of personas for digital marketing is presented. Students will receive hands-on experience building a persona with the use of online tools.
Module 11: Customer Journey Maps and Marketing Funnels

The use of customer journey maps and marketing funnels is covered. Students will receive hands-on experience building a customer journey map.
Module 12: Brand Story

The value and function of a brand story to humanize an organization is presented.
---
Learner outcomes
Upon completion of this course, participants will be able to:
Define digital marketing terms.
Differentiate between the characteristics of traditional and digital marketing.
Differentiate between inbound and outbound marketing strategies.
Distinguish among the different digital channels and the opportunities they provide for businesses online.
Distinguish examples of digital media used in digital marketing.
Coordinate a competitive analysis.
Differentiate between types of benchmarking.
Conduct a SWOT analysis.
Develop a brand standard.
Discover target audiences and craft audience personas.
Create customer journey maps and marketing funnels.
Craft a brand story.
---
Technology requirements
A laptop or desktop computer (PC or Mac) is required to participate in this class.
---
Prerequisites
No prior knowledge of or experience with digital marketing is required.
---
---
For more information
---
---
---