Bridging the business/IT divide
LEARN MORE about the program by watching a presentation from our fall 2020 virtual information session.
Curriculum applicable to all industries
Earn a University of Delaware Certificate of Completion
Four two-day, live-online modules — September 15-16, October 13-14, November 10-11, December 8-9 — REGISTER NOW
Discounts, payment plan, scholarships available
A business analyst bridges the "understanding gap" between an organization and its technology, functioning as a type of translator who converts business needs into measurable IT requirements and solutions. To succeed in this role, the business analyst must have a broad range of business, technical and interpersonal skills, including being able to effectively write and review detailed functional specifications as well as develop and test systems based on those requirements.
You may choose to participate in any module(s), or save $600 and become eligible to earn a University of Delaware Certification of Completion by registering for all four modules in a single transaction. Offered at a bundled rate of $3,380, this equates to more than a 15% discount versus registering for each module individually. Each module meets for two days.*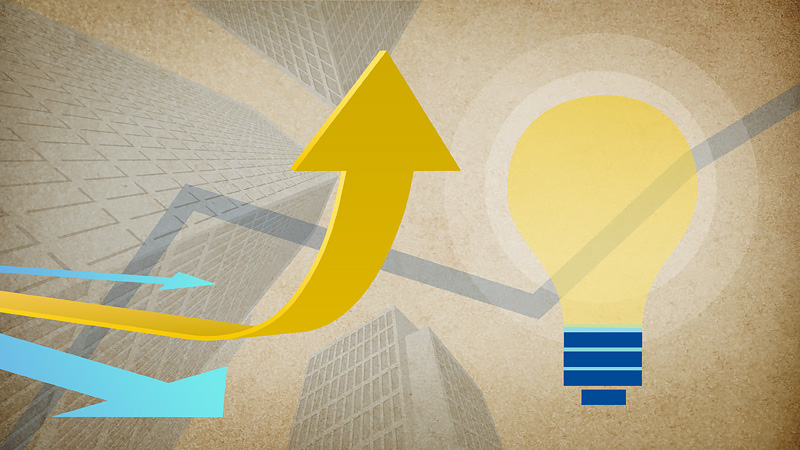 At a median base salary of $73,022 and an overall job satisfaction rating of 3.6 out of 5, business analyst is ranked No. 26 on Glassdoor's list of 50 Best Jobs in America for 2020. In 2019, the BA Times reported that the number of jobs for U.S. business analysts will increase from 364,000 to 2,720,000 by 2020. – LEARN MORE

---
Program details

Business Analysis Certificate
LOCATION: Live-Online
SCHEDULE: September 15-16, 2020 — 9 a.m.-4 p.m.; October 13-14, 2020 — 9 a.m.-4 p.m.; November 10-11, 2020 — 9 a.m.-4 p.m.; December 8-9, 2020 — 9 a.m..-4 p.m.
PRICE: $995 per module or $3,380 for all four modules, all materials included. Payment plan, scholarships and potential discounts available, including: Early registration, Military, UD student or alum, 2 or more (group).
---
Who should participate in this program?
Business analysts
Designers/systems analysts
Requirements professionals
Business product owners
Project/program managers
Team leaders
Testing/QA managers
Process management professionals
Management consultants
Change management professionals
IT specialists
---
Instructor
Peter Johnson is a business analysis instructor and senior consultant for Orion Development Group. Johnson brings over 25 years of experience in a variety of industries to his current role of helping companies achieve greater business value from information technology projects. In order to sustain innovation, he assists business and technical organizations worldwide with improving organizational competencies.
An International Institute of Business Analysis™ (IIBA®) Certified Business Analysis Professional™ since 2008, Johnson has worked in information technology, quality management and client services. As a transition to business analysis, he performed many product marketing functions, including partnership management, strategic pricing, sales support and product launch management. Johnson transformed customized IT services at a marketing fulfillment company into a valued product architecture for major clients. He was a founding member and vice president of marketing for the New Jersey Chapter of the IIBA®.
---
Course outlines/Learner outcomes
Module 1: Foundations of Business Analysis
Creating the strategic context for mission-critical projects
The International Institute of Business Analysis (IIBA®) describes business analysis as the practice of enabling change in an organizational context by defining needs and recommending solutions that deliver value to stakeholders. Utilizing version 3.0 of the Business Analysis Body of Knowledge®, students will learn the importance of value creation in the role of the business analyst. Through the effective use of business analysis, business analysts can ultimately improve the way organizations do business.
COURSE OUTLINE
Overview and Framework
Key definitions
Knowledge areas
Requirements development overview
Project Selection
Defining the business need
Evaluating project alternatives
Creating the business case
Stakeholder Management
Identifying stakeholders
Understanding stakeholder needs and influences
Engaging stakeholders
BA Planning
Applying the business analysis approach
Planning the BA tasks
Developing the communication strategy
LEARNER OUTCOMES
Apply strategy and organizational tools to define the business need.
Understand and apply International Institute of Business Analysis Knowledge Areas and Business Analysis Core Concepts Model.
Create a business case.
Identify and analyze stakeholders.
Create a road map for BA activities and outcomes.
---
Module 2: Eliciting and Documenting Requirements
Collaborating to capture the true business needs
The business analyst has been described as the person who bridges the divide between IT departments and the business organizations they support. For all of the tools and techniques to elicit requirements, nothing is more important than making the most of human contact between these two interdependent groups. This module addresses several useful approaches to gathering requirements, focusing on the facilitation of collaborative sessions and the clear translation of business needs into requirements.
COURSE OUTLINE
Good Requirements
Business rationale
Requirements classification
Creating the road map
Elicitation and Collaboration
Understanding the difference
Stakeholder analysis
What to elicit
Techniques
Process analysis techniques
Interviews, focus groups, surveys
Brainstorming
User stories
Use cases
When, why and how to use the techniques
Writing Requirements
Transitioning from elicitation to requirements
Requirements tips and guidelines
LEARNER OUTCOMES
Practice new tools and techniques that will strengthen elicitation and collaboration results.
Develop a framework for improved stakeholder collaboration.
Maintain stakeholder engagement and commitment throughout requirements elicitation and documentation.
Identify and create use cases and user stories.
Write good requirements.
Ensure focus on business value delivery.
---
Module 3: Requirements Analysis and Design Definition
Converting business needs to solutions
The ultimate objective of a business analysis, process improvement or information technology project is to improve business results. This module presents proven approaches to analyzing current conditions, business needs and technology enablers. Verification and validation techniques are used to assure proposed solutions meet the needs of users and customers.
COURSE OUTLINE
Elaborating the Requirements
Envisioning the future
Additional modeling techniques
Process, context, data
Acceptance criteria
The requirements package
Getting the Right Requirements Right
Evaluating the requirements
Evaluating the requirements package
Alignment with the business value
Requirements review techniques
Solution Design
JAD sessions
Leading creativity
Identifying solutions
Evaluating options
Managing BA Deliverables
Requirements management plan
Requirements prioritization
Requirements traceability
Change management
LEARNER OUTCOMES
Help evaluate requirements for completeness, correctness and alignment with business needs.
Create models that improve communication of business need and potential solutions.
Manage requirements throughout the life cycle.
Identify solutions that fulfill the business needs.
Evaluate and recommend "best" solution(s).
Enhance skills which further foster collaboration and creativity.
---
Module 4: Solution Deployment and Evaluation
Delivering business value
Creating an elegant, business-focused technology or process improvement solution is a worthy accomplishment; assuring that the solution is properly implemented and generates value on an ongoing basis is equally important. The skills and knowledge delivered in this module help assure that mission-critical solutions live up to their potential.
COURSE OUTLINE
Confirming the Solution
Requirements allocation and traceability
Solution validation
Defect management
Solution Implementation
Transition requirements
Readiness assessment
Implementation and support
Performance Evaluation
Value metrics
Performance analysis
Root cause analysis
Value Delivery Optimization
Process optimization
Organizational optimization
Change management
BA "art"
Sustaining the value delivery
LEARNER OUTCOMES
Trace value from inception to fulfillment.
Set the stage for a successful solution implementation.
Assess the organization's readiness for change.
Identify barriers to realizing the full return on investment.
Identify business-driven performance measures.
Address gaps in value fulfillment.
Validate achievement of the desired business value.
---
Technology requirements
A laptop or desktop computer (PC or Mac) is required to participate in this class.
---
What our students say
"Everything in every module applied to what I do as a business analyst." – James Maynard
"This program is literally like a toolbox. Here's a drill; here's how it works. Here's a screwdriver; here's how it works. Here's a saw; here's a different kind of saw; here's another kind of saw. It's then up to you when you are in a particular situation to decide which tool you need." – Jessica Foote
---
*To qualify for the bundled rate of $3,380, and be eligible to earn a University of Delaware Certificate of Completion, all four Business Analysis modules must be registered for in a single transaction. No other discounts may be applied to the bundled rate. A Certificate of Completion will only be issued if the participant completes all four Business Analysis modules.
---
For more information
---
---
Power Up Your Career—free online seminars
Career and personal strategies to help you navigate the current economy
TOPICS INCLUDE:
Why Writing Email Is a Skill and Why It Matters
Resiliency in Personal and Professional Setbacks
How to Speak Up in Meetings and When to Hold Back
Building Relationships through Storytelling
---