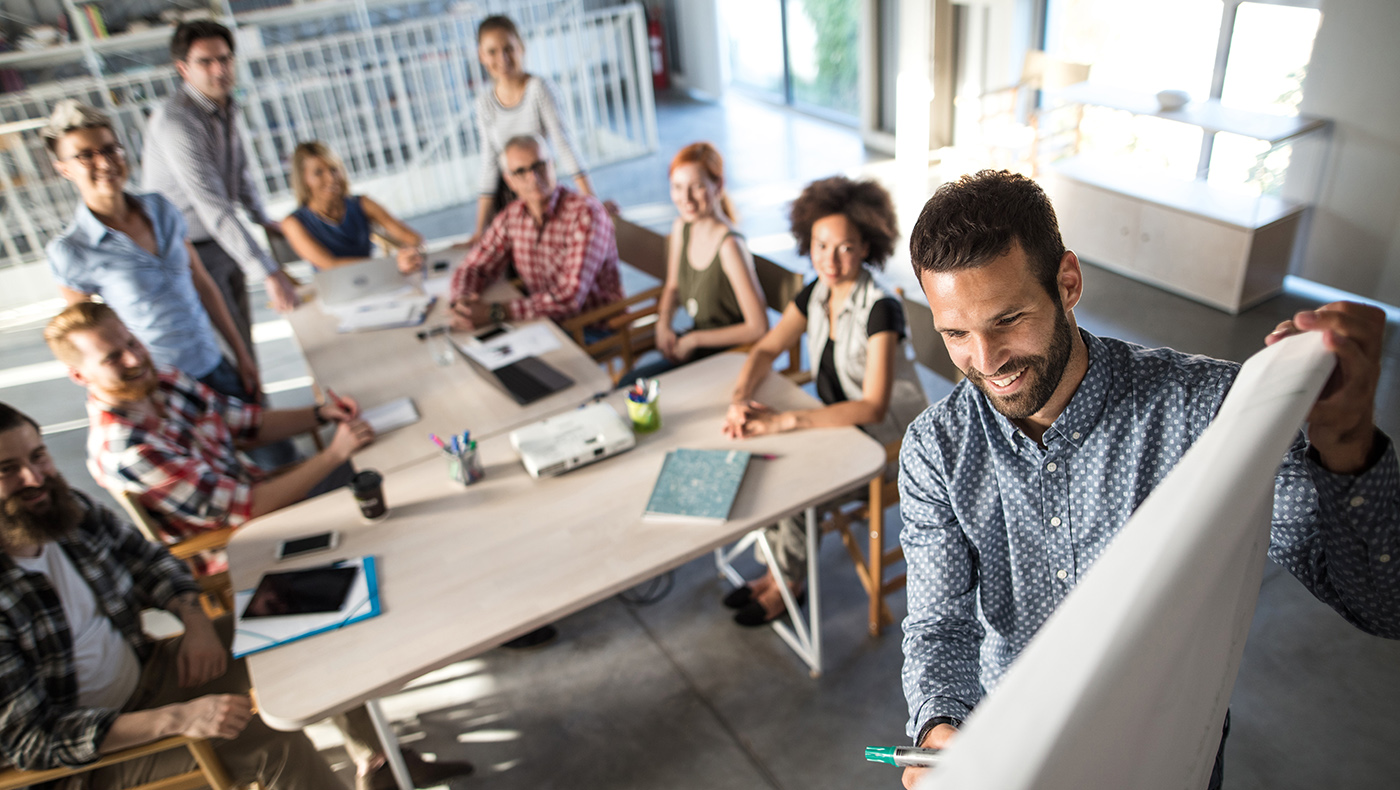 REGISTRATION FOR THIS PROGRAM IS CLOSED.
Four modules focusing on key management topics
Classes offered in Newark beginning Feb. 13

Discounts, payment plan available
Through this series of short courses focused on management essentials topics, taught by faculty members from UD's Alfred Lerner College of Business and Economics, we aim to provide flexible, affordable, personalized and high-quality professional development opportunities designed for new or aspiring managers and leaders or those with great potential. These modules address the critical need for better soft skills development while pairing the complementary technical skills each emerging leader needs to manage more efficiently.
Students are required to bring a laptop to the Fundamentals of Managing People and Foundations of Finance and Accounting modules.
---
Module 1: Fundamentals of Managing People
Thursdays
Feb. 13-27, 2020
6-9:30 p.m.
$749
Instructor: Amanda Bullough
Designed for those who want to enter into a supervisory role and need to improve their business acumen and leadership effectiveness, the fundamental management skills needed to effectively understand, motivate and lead other people are taught in this module. Through a combination of in-class presentations, interactive activities, experiential learning, case analysis and discussion, practical and immediately applicable skills and techniques are emphasized.
Why People Behave the Way we Do
Attitudes and job satisfaction
Emotions and moods
Personality and individual differences
Perception
Working With and Leading People
Managing stress
Motivating others
Managerial leadership
---
Module 2: Fostering Relationships and Leading Effective Teams
Thursdays
March 12-26, 2020
6-9:30 p.m.
$749
Instructor: Amanda Bullough
For those who want to enter into a supervisory role and need to improve their business acumen and leadership effectiveness, this fun and interactive three-night program delivers the fundamentals of managing effective teams through team-based activities. After learning the fundamentals underlying the formation of teams, diversity in teams and team synergy, participants will leave with team-building activities they can practice in their organizations.
Note: Participants need to bring a laptop (Mac or PC) or tablet to class.
How Teams Work
Fundamentals of groups and teams
Diversity, equity and inclusion
Team building
The elephant in the room
Team decision making
Crafting a team charter
Leading Teams
Climbing Everest
Asymmetric information and interests
Shared and conflicting goals
Collaborating to compete
Relationship and task conflicts
Communicating critical information
Team synergy
---
Module 3: Foundations of Finance and Accounting
Thursdays
April 9-23, 2020
6-9:30 p.m.
$749
Instructor: John Stocker
How about just understanding what your accountant or finance manager is talking about? Intended for those interested in improving their ability to make sound business decisions, this module provides participants the opportunity to gain familiarity and understanding of key financial terminology, concepts and applications. Participants will learn to analyze and interpret common financial information used in making business decisions and develop the confidence to work more effectively with the financial managers of their organizations.
Analyze and interpret financial data
Understand working capital management
Measure return and manage risk
Understand basic cost principles and budgeting
Understand the capital budgeting process
Develop the tools necessary to evaluate and present business opportunities
Financial implications of business decisions on the organization, both current and future
---
Module 4: Negotiating and Resolving Conflict with Others
Thursdays
April 30-May 14, 2020
6-9:30 p.m.
$749
Instructor: Dustin Sleesman
Negotiation and conflict resolution are critical skills for managers. This module presents an evidence-based understanding of these topics through active discussions and readings. Participants will engage in experiential learning activities and case analyses to put this knowledge into practice, and they will also receive valuable customized feedback relating to course concepts throughout the module.
The building blocks of negotiation and conflict resolution
Claiming value for yourself
Seeing the bigger picture and creating value with others
Communicating effectively
The role of power
How to manage emotions
Understanding cognitive dynamics
---
For more information