How to Schedule an Exam
Go to the UD PCS Student Portal.
Enter the username and password you received in your e-mail from udonline-exams@udel.edu. Do not create a new account. All your exam information is associated with your existing account.
Once you have logged in, click My Proctored Exams in the left menu.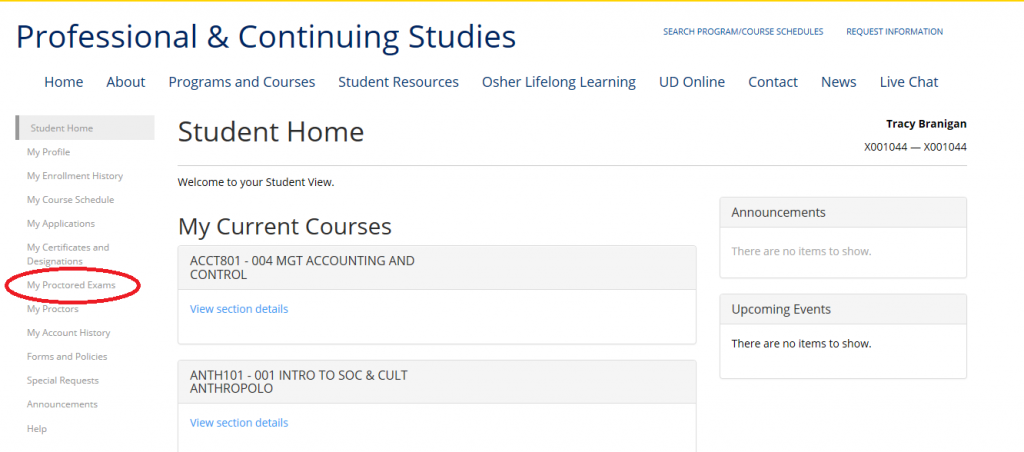 Your testing center will have already been assigned to you (you should have previously received an email with this information).
Click Schedule.

Under "Selected Exam," check to see when your exam is available.
Click Select Date. Choose a date and time during operating hours.
Click View Timeslots on this Date.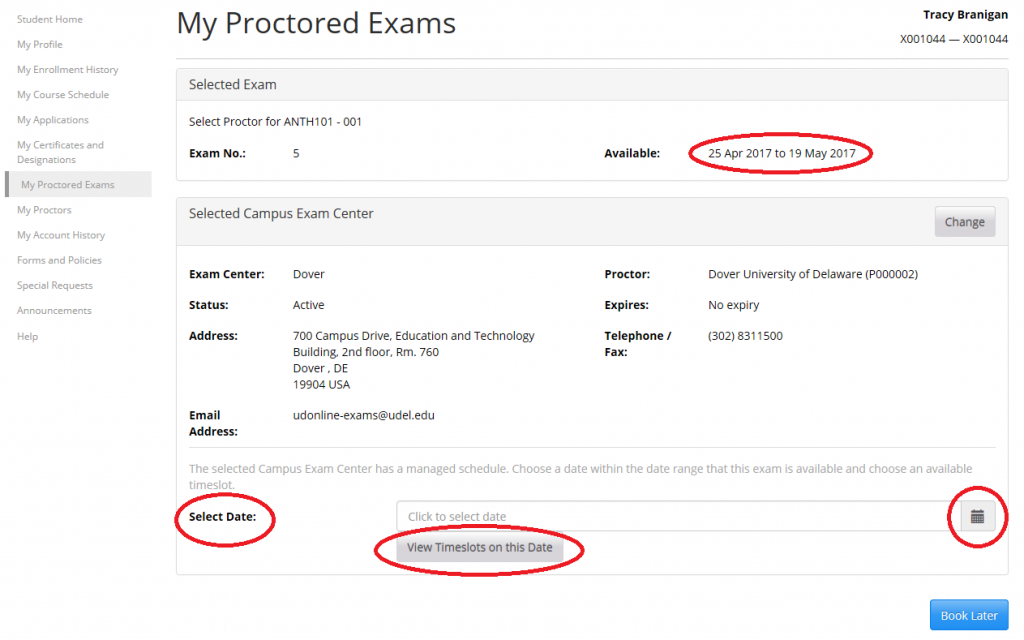 Choose what time you would like to take your exam and click Book Timeslot.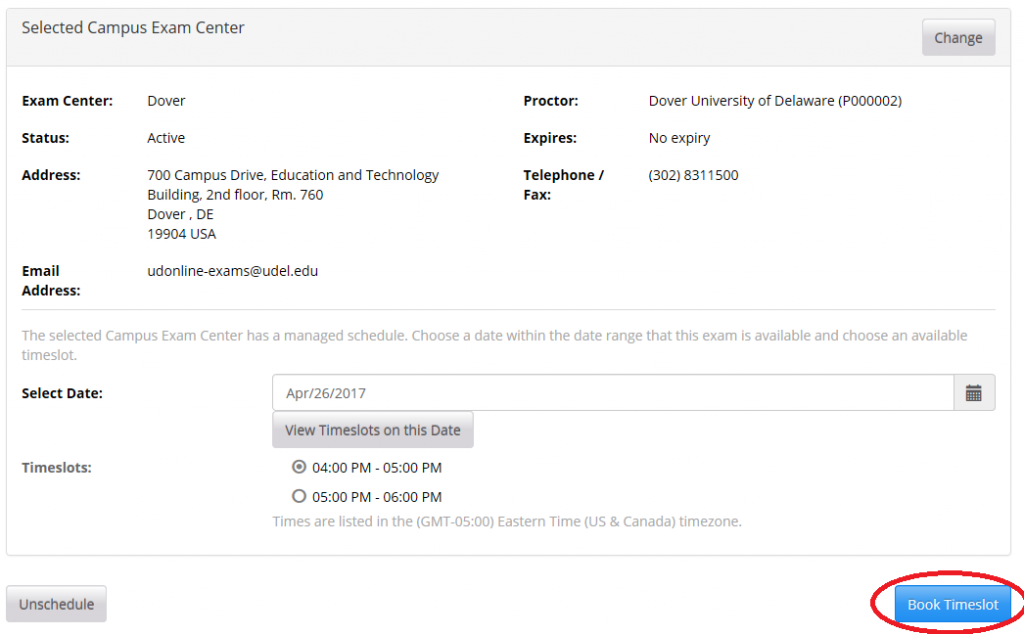 Important:
You must schedule each of your exams and arrive within 30 minutes of the time of your appointment.  Failure to do so may result in being asked to come back another day or having to seek your professor's permission to reschedule your exam for another week. For more information, view the testing center's late policy.