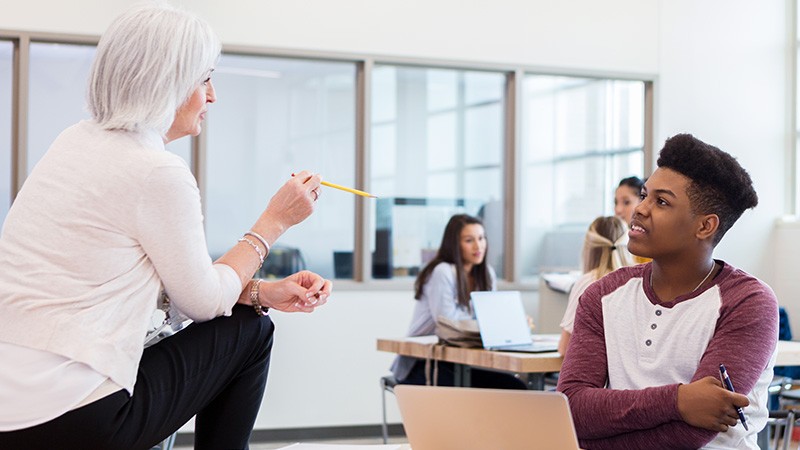 Through established partnerships with local high schools, academically qualified high school juniors and seniors can participate in the UD Dual Enrollment Program by taking college courses that allow them to concurrently satisfy high school requirements and earn University of Delaware credits. Courses are delivered on-site at local high schools and online.
Students can:
Earn college and high school credits at the same time
Gain experience taking college-level courses
Take courses not available at their schools
Enhance their college applications
Recommended academic preparation
UD recommends that interested students meet these academic readiness requirements:
a high school grade point average of 3.6 or above
a minimum SAT or PSAT score of 600 verbal and 600 math
successful completion of rigorous high school classes, such as advanced placement, honors or international baccalaureate classes
Requirements to participate
Students should contact their high school guidance counselor or school official to see if their school participates in the UD Dual Enrollment Program.
Students will need the recommendation of their school representative to participate. The representative will coordinate enrollment with the University through its Professional and Continuing Studies ACCESS Center.
Once enrolled in University of Delaware courses, students are subject to University of Delaware policies and procedures and will have a University of Delaware academic record.
Options available