Preparing educators to meet the unique needs of contemporary Montessori schools
LEARN MORE — Attend a free virtual Info Session Jan. 11, 7 p.m.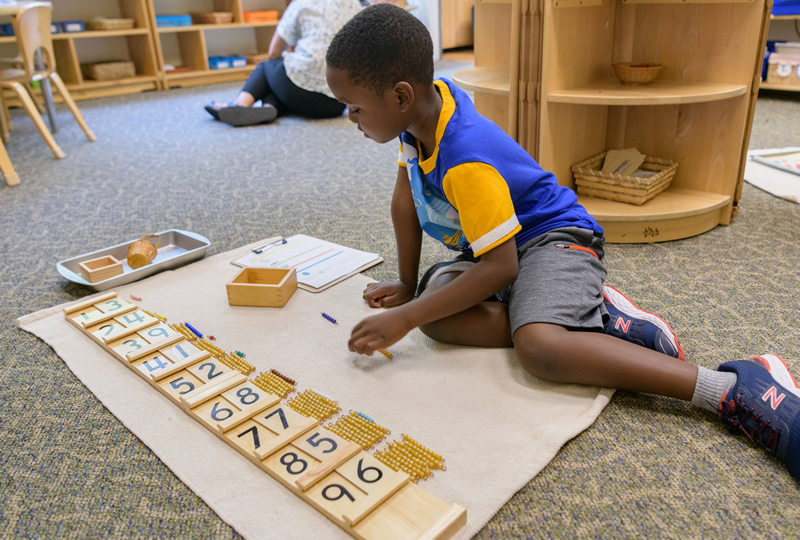 Building a high-quality Montessori learning community for children and the adults who work with them begins with the preparation of the Montessori teacher. This challenge is further addressed through a school culture that supports all teachers in a child-centered community that seeks answers to the many questions of contemporary schools, including issues of trauma, special education, English language learners, literacy, family engagement, and managing the classroom in a respectful manner.

The University of Delaware Montessori Teacher Residency (UDMTR) has partnered with the National Center for Montessori in the Public Sector (NCMPS) to instruct and certify cohorts from participating schools in the Montessori method. Students—called residents—include anyone who would like to be a teacher in a Montessori classroom.
The program provides high-quality Montessori instruction and coaching that is school-wide and practice based. The program prepares teachers to work in the public sector by focusing on family engagement, classroom management, and meeting the needs of English language learners and learners with special needs.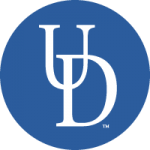 How the program works
UDMTR partners with Montessori schools who wish to recruit and train new teachers by providing intensive coaching and instruction over the course of a two-year teacher residency program. The partner schools may identify and recruit teachers on their own, or can work with UDMTR to identify qualified teaching candidates. Existing Montessori school staff may train to be coaches providing internal support to residents. The resident teachers are employed by the partner school and are concurrently enrolled in the UDMTR program.
Multi-year study of Montessori education
Elementary Residents — age 6-12 certification (grades 1-6)

Two years' residency in partnering school (paid by school)
Elementary course instruction (600 hours)
Production of Montessori albums

Primary Residents — age 3-6 certification (preschool to kindergarten). The Primary Residency program will consist of a one-year residency in a partnering school (paid by school), 600 hours of primary course instruction and production of Montessori albums. UDMTR is in the preliminary planning stages for a possible Primary Resident cohort. Please direct questions to the UDMTR director using the online contact form below.
Embedded academic year residency
Weekly instructional coaching
Three or four field-site supervision visits
Weekly cohort meetings built around Lesson Study and Child Study
Four weekend seminars each year of residency
Prerequisites for enrollment in UDMTR
Bachelor's degree
Commitment of employment from a partnering school. (UDMTR Advisory Council will be available to assist with placement in a partnering school, as necessary.)
MACTE accreditation
UDMTR is MACTE-accredited (Montessori Accreditation Council for Teacher Education) for Elementary I and Elementary I/II. Upon successful completion of the program, participants receive a MACTE-accredited diploma.
Coaching and instructor opportunities available
UD's Montessori training program is growing! Elementary coaches and instructors needed for the upcoming school year, weekly on-site coaching responsibilities, click here for details.
---
Partnering with Montessori schools
How does UDMTR meet the unique needs of contemporary Montessori schools?
Teacher pipeline
The University of Delaware has an impeccable reputation for the high-quality teachers graduating from our Elementary Education and Early Childhood Education programs. These young teachers are eager to teach in child-centered classrooms. In partnership with your school, we are uniquely positioned to help you market positions to our teacher candidates. Once you have determined that you would like to hire them, they will complete their Montessori preparation in the UDMTR.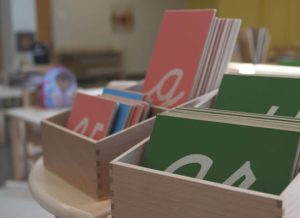 Solid grounding in Montessori curriculum and materials
Residents will learn the Montessori philosophy, curriculum and materials from experienced Montessori instructors in three five-week summer sessions, in weekly lesson studies during the academic year, and in four weekend seminars over two years. Upon program completion, all elementary teachers will be prepared to teach 6-12 year olds, providing schools much needed flexibility and ensuring that UDMTR teachers understand the full continuum of development.
Surround learning experiences
Teachers in public Montessori schools often face unique challenges. Based on the NCMPS (National Center for Montessori in the Public Sector) model, the UDMTR embeds learning experiences into the residency supporting the resident to manage a respectful Montessori classroom, meet the needs of children with identified and unidentified special needs, support English language learners, ensure strong literacy development, create sincere and authentic ways for families to engage, and deal with children and families in trauma.
Emphasis on literacy and cultural diversity
The University of Delaware's faculty is recognized for its work in literacy and culturally-responsive teaching. The UDMTR is uniquely positioned to draw on this expertise to support the work of Montessori teachers. All teachers in partner schools will have opportunities to participate in professional development webinars and workshops on these topics and other topics of interest.
Montessori professional learning community
Following the NCMPS residency model, the focus of the UDMTR is to work with you to develop a school culture that leads to success for a Montessori teacher resident. Key components include a commitment to time for coaching, bi-weekly child study meetings, weekly lesson studies, and for teachers to attend the academic year seminars. It is this partnership that allows us to work together to develop a strong Montessori professional learning community in your school.
This culture allows you to grow not only your current UDMTR residents, but your entire community of Montessori teachers. Child study and lesson study meetings provide an opportunity for all teachers to further develop their understanding of how to support the unique needs of children in the Montessori classroom and to refine their use of the Montessori materials.
Coaching and coach preparation
UDMTR will provide a coach for your residents, or you may have a Montessori-prepared teacher whom you would like to have serve as a school-based coach. Working with NCMPS, your coach will be prepared with coach training, biweekly online coaching workshops with a network of coaches, and an annual coaching symposium. Each resident will receive a 30-minute weekly observation and follow-up debrief with their coach.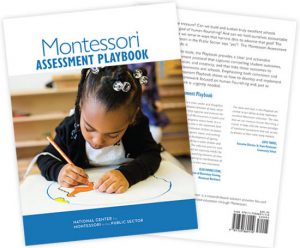 Advisory Council
Partnership schools will be invited to participate in the advisory council for the UDMTR. This council will assist us to best meet the needs of our partner schools engaging in a cycle of continuous improvement.
Additional opportunities for the public Montessori community
The UDMTR partnership with the National Center for Montessori in the Public Sector (NCMPS) connects our partners' schools with the largest public Montessori network in the country. NCMPS is a leader in Public Montessori assessment and implementation with additional opportunities for continued growth and improvement offered throughout the year
For more information — join our mailing list
For more information about this program or to join the mailing list, please contact UDMTR director Linda Zankowsky via the following webform:
---
Photos of Montessori learning materials courtesy of National Center for Montessori in the Public Sector (NCMPS).