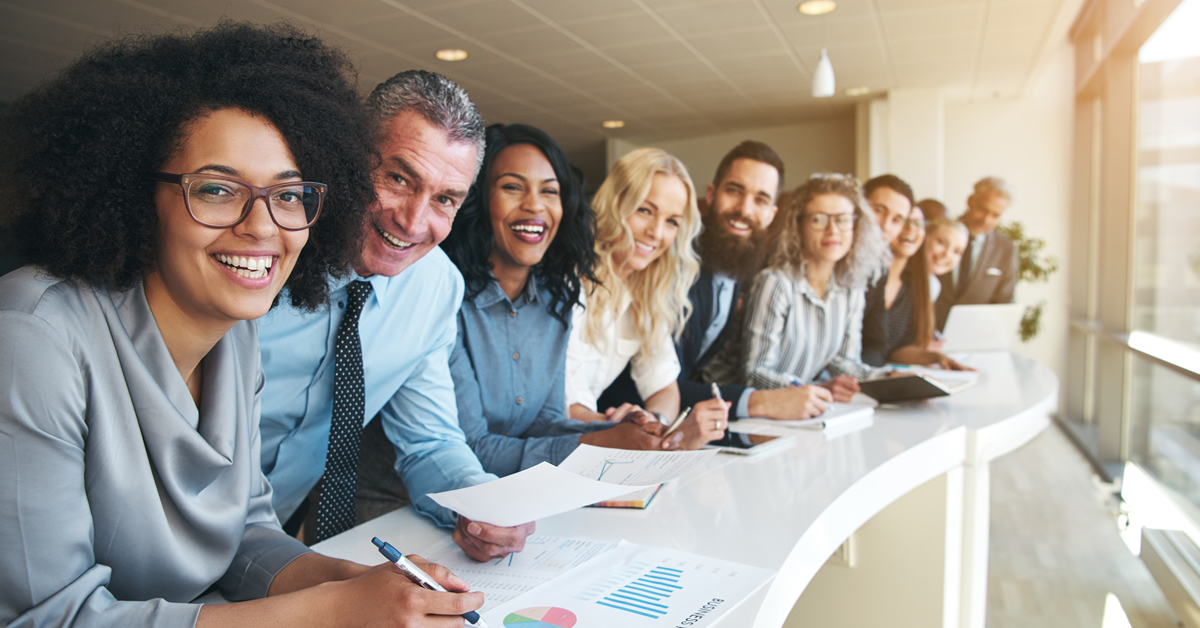 Invest in YOU!
Power Up Your Career Seminar Series
September 12-December 12, 2019
Thursdays, 6-7:30 p.m., Newark, Del.
Special career- and personal branding-focused seminars to help you build your personal and professional skills
FREE for veterans and active military members

FREE for participants enrolled in Professional and Continuing Studies (PCS) noncredit programs

Open to all participants for a $50 fee, which includes all sessions.

UD students can enroll for $25 for all four sessions! (New for Spring 2020!)
Fall 2019 — Thursdays, Newark, Del., 6-7:30 p.m.

Tips to Job Search Success in 2019 (September 12)
Achieving Your Life Goals in a World Fueled by Uncertainty (October 10)
Transitioning into a New Career (November 7)
Creative Thinking for Non-Creative Thinkers (December 12)
Registration closes at noon on the day of each seminar.
Spring 2020 — Saturdays, Newark, Del., 10-11:30 a.m.

---
Fall 2019
Thursday, September 12, 2019
Tips to Job Search Success in 2019
Presenter: Andrea Abernethy
The job search has changed dramatically over the last decade. This seminar covers strategies and tips to be successful in your job search today. Topics include researching and applying for jobs online, effective networking, utilizing LinkedIn, strategic interviewing tips, what employers are looking for, the importance of creating your personal brand, how to stand out in the job market and more.
Thursday, October 10, 2019
Achieving Your Life Goals in a World Fueled by Uncertainty
Presenter: Gay Lynch
As businesses adapt to survive and thrive in the challenging 21st-century marketplace, they must continually evaluate the value of long-held beliefs and practices and yield to changing dynamics beyond their control. Volatility, uncertainty, complexity, ambiguity – all require both people and organizations to adapt, speed up, innovate and reinvent. Join this workshop to learn strategies for setting and achieving your goals in a world driven by these demands, as well as approaches for pursuing personal and professional equilibrium.
Thursday, November 7, 2019
Transitioning into a New Career
Presenter: Andrea Abernethy
This seminar covers recommended techniques and processes for successful transitioning into a new career. Topics discussed include making the decision to change, mapping a transition plan, using career assessments effectively to determine your new career path, using transferable skills and accomplishments to market and showcase the value you will bring to your new career, leveraging your network, and effectively tailoring your resume to your new job title and industry.
Thursday, December 12, 2019
Creative Thinking for Non-Creative Thinkers
Presenter: Gay Lynch
Human capital research into key 21st-century success factors have identified the following essential skills: critical thinking, creativity, collaboration, communication. What's more, a recent survey reveals that a majority of CEOs believe that innovation will be the single most important factor to assure their organizations' future success. But innovation and creativity doesn't magically happen. It requires intent and persistent effort, as well as effective, proven tools to boost all employees' ability to be creative and innovative. Join this workshop to move beyond the limits of your current creative abilities to better imagine and realize your creative potential.
---
Spring 2020
Saturday, February 8, 2020
Top 10 Coaching Skills
Presenter: Gay Lynch
The development of coaching skills has become a very hot topic for organizations over the last few decades. Millions of articles have been written about coaching. In fact, if you Google it, you'll get over 500 million results. Despite the wealth of information, however, the term is still often misunderstood. In this 90-minute workshop our goal is to explain what coaching is and give you further insight into the key skills required of a great coach.
Saturday, March 14, 2020
Building Your Professional Brand
Presenter: Andrea Abernethy
Professional branding is essential in finding a job today. In this seminar, you will learn how traditional branding applies to your professional brand. It will help you to understand how a value proposition relates to building your professional brand. Learn how to use "STAR" stories—situation, task, action, results— to improve your brand, and how to formulate an impactful "elevator speech." Also, learn why having an updated, branded career marketing resume and aligning your LinkedIn profile with your resume are critical in a successful job transition.
Saturday, April 11, 2020
Public Speaking—Building Your Confidence and Getting Rave Reviews
Presenter: Gay Lynch
Most people report that giving a speech is their greatest fear. And yet the ability to present information to groups is one of the most valued business skills today. When we're nervous and adrenaline kicks in, it plays havoc with our abilities to act normally. We don't even care about being fantastic, we just want to be good enough, without showing the audience our nerves. Trying to "seem" confident or "look calm" doesn't really work. This workshop will tell you what does work.
Saturday May 9, 2020
Networking Across the Lifespan
Presenter: Andrea Abernethy
Networking during transition is critical and can be your most effective job search strategy. In this seminar you will learn networking facts, resources, tips and techniques for all ages, professions, education levels and skill sets. Learn the "3 P's" of networking for introverts: pause, process, pace. Also, discover best practices and strategies for effective social media networking.
---
Presenters
Andrea Abernethy is an experienced senior career consultant with CareerMinds whose expertise includes coaching, mentoring, empowering, building confidence and inspiring clients to discover their strengths. She focuses on strong communication skills, public speaking/teaching, relationship building, resume review and writing, interviewing techniques and preparation, networking, LinkedIn and career marketing.
Gay Lynch is CEO of Thought Partners, Inc., a consulting firm whose mission is to assist clients in forward thinking, developing skills and perspective, and achieving their goals. She teaches and coaches others in developing personal success strategies, diagnosing strengths and blind spots, and formulating "you at your best" personal branding.
---
---