Power Up Your Career Seminar Series
ONLINE

— Free and open to the public (RSVP required)
SPRING 2021
Saturdays, 10-11:30 a.m.
Common Productivity Challenges and How to Solve Them (February 13)
Virtual Meeting Etiquette: Best Practices and Protocols for Productivity (March 13)
Cultural Awareness and Diversity in the Workplace – guest speaker Eunice Gwanmesia (May 8)
FREE! Register for the whole series or for individual seminars.
---
April 10, 2021, 10-11:30 a.m.—ONLINE
Improving Your Personal Information Security and Awareness
Presenter: Gay Lynch
Keeping your passwords, financial and other personal information safe and protected from intruders has long been a priority of businesses, but it's increasingly critical for consumers and individuals to also keep their sensitive personal information safe and secure. Hackers are savvy, and often seem a step ahead of us. Do you know what you need to be doing, or not doing – today – to minimize your risk? Join this workshop for a review of over 50 tips for keeping your and your family's personal information private and protecting your devices from threats.
May 8, 2021, 10-11:30 a.m.—ONLINE
Cultural Awareness and Diversity in the Workplace
Presenter: Andrea Abernethy
Guest speaker: Eunice B. Gwanmesia
This workshop discusses the importance of accepting differences in the workplace and promoting a collaborative and progressive work environment. Learn how we can all adopt broader thinking about diversity, and embrace and understand differences in team members of different ages, races and ethnicities, genders, sexual orientations, religions, disabilities, socioeconomic status, education levels and more.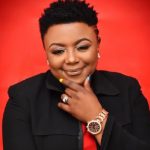 Our guest speaker will be Dr. Eunice B. Gwanmesia, diversity and inclusion strategist, certified professional coach, author, motivational speaker and founder and CEO of Eunity Solutions. As an educator and philanthropist, Dr. Eunice is a passionate advocate of embracing cultural diversity as a strength, with a vision of enabling the creation of cohesive workplaces that leverage diverse talents to maximize productivity, improve retention, increase employee satisfaction, and increase their return on investment. Dr. Eunice sits on the board of directors of two nonprofit organizations and chairs the Education and Culture Committee of the Delaware Africa Caribbean Coalition, serves on the Racial Equity and Social Justice Collaborative for United Way of Delaware and Promoting Health Equity Committee of the New Castle County CARES ACT Task Force; as well as serves on the African American Taskforce Economic Empowerment subcommittee.
---
Presenters
Andrea Abernethy is an experienced senior career consultant with CareerMinds whose expertise includes coaching, mentoring, empowering, building confidence and inspiring clients to discover their strengths. She focuses on strong communication skills, public speaking/teaching, relationship building, resume review and writing, interviewing techniques and preparation, networking, LinkedIn and career marketing.
Gay Lynch is CEO of Thought Partners, Inc., a consulting firm whose mission is to assist clients in forward thinking, developing skills and perspective, and achieving their goals. She teaches and coaches others in developing personal success strategies, diagnosing strengths and blind spots, and formulating "you at your best" personal branding.