Spring 2020 professional development programs
Free Information Session
January 15, 2020
6-8 p.m., Newark
Looking to change careers, gain credentials to advance in your job, or acquire practical new skills? Join us to learn more about UD professional development programs at the next free information session.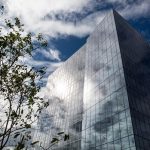 Wednesday, January 15, 2020, 6-8 p.m.
UD Audion—UD Tower at STAR Campus
100 Discovery Blvd., Newark, Del.
RSVP now!
Free Virtual Information Sessions

Advanced Social Media Marketing Certificate
Occupational Safety Training Courses
Virtual information session dates coming soon.
Free Test Prep Workshops
GMAT Free Strategy Session — ONLINE — Jan. 15, Feb. 12, March 10, April 21, May 28 — FREE!
GRE Free Strategy Session — NEWARK, DEL. — Feb. 11, May 12; ONLINE — Nov. 6, Jan. 8, Jan. 30, Feb. 27, March 3 — FREE!
LSAT Free Strategy Session — NEWARK, DEL. — Feb. 5, April 22; ONLINE — Feb. 13, March 11, April 8, May 19 — FREE!
---
Free to PCS noncredit participants and active military or veterans

Special career- and personal branding-focused seminars are available to students enrolled in Professional and Continuing Studies (PCS) programs, as well as veterans and active military members, at no additional charge. Seminars are also available to those not enrolled in PCS programs for a $50 fee (fee includes all seminars). Topics have included job search tips, interviewing, personal branding, and other career and professional development subjects. Learn more or RSVP now!
---