"Anyone who stops learning is old, whether at 20 or 80. Anyone who keeps learning stays young." – Henry Ford
Whether you are immersed in your profession or looking to enter a new field, there is a great chance you can benefit from going back to school—even if "school" only consists of one short-term professional education course. We know that adding another commitment to your already busy schedule can be a challenge, but all of us on the University of Delaware Division of Professional and Continuing Studies (UD PCS) team are confident that your experience will make your effort well worth it.
Don't just take our word for it, however. Instead, read how five UD PCS students describe the benefits of continuing their education with impactful courses geared toward their specific career goals
1. Make more money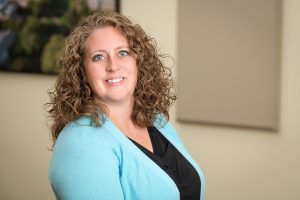 Although money is not the key to happiness, it sure does help. We realize and completely understand that your primary motivation for returning to school might be to increase your salary and your ability to provide for yourself and others.
Though she admits to being terrified when she enrolled in the Paralegal Certificate program, Katie Eide was rewarded for her perseverance and loves her job as an insurance coordinator for a construction company.
"The paralegal program really helped me look at myself from a different perspective and see how the sacrifices I made paid off tenfold," said Eide. "My salary has increased and I am able to take care of my family. It was such a great experience and it took me out of my shell."
2. Career advancement
Along with providing practical knowledge and skills, UD PCS' programs are designed to make participants stronger job candidates. Responding to industry needs, our classes provide students with the necessary training to advance in their careers and prepare them for certifications that are vital in today's market.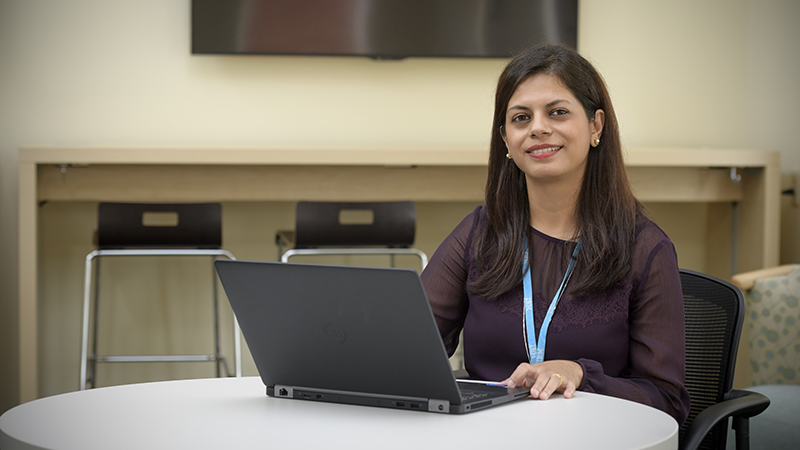 Not only did Sambhavi Parajuli's project, "Prediction of survivability rate of breast cancer patients," enable her to earn the Analytics: Optimizing Big Data Certificate from UD, it played a major role in helping her land a job with Delaware Health and Social Services (DHSS) as an analytics consultant for IBM Watson Health. As a final requirement for the certificate, students apply the concepts and techniques learned throughout the course to a case study project, which incorporates the use of a current data problem they would like to solve. Parajuli brought a printout of her work to the interview and the hiring team was so impressed that she received a call the next morning and was offered a position.
"I am enjoying my job because it is all about healthcare data," said Parajuli. "I am definitely implementing what I learned at UD into my work. I have recommended the program to some of my friends."
3. Expert instructors teaching applicable skills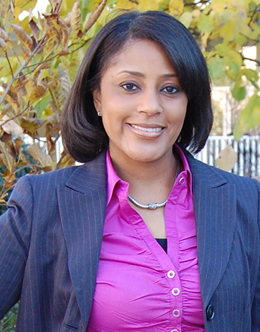 Our classes are taught by highly knowledgeable instructors who practice what they teach. Because of their professional backgrounds and firsthand experiences with the lessons they are imparting, they know exactly what to cover and how to relay the information.
Looking to acquire the tools and knowledge to pursue a challenging career in technology that would complement her business and sales background, Alicia May completed UD's Project Management Certificate program.
"I believe the best thing about the Project Management Certificate was being taught by a qualified instructor with over 20 years of project management experience," said May. "I was able to take the knowledge that I received in class and apply it to my everyday work experience."
4. Networking opportunities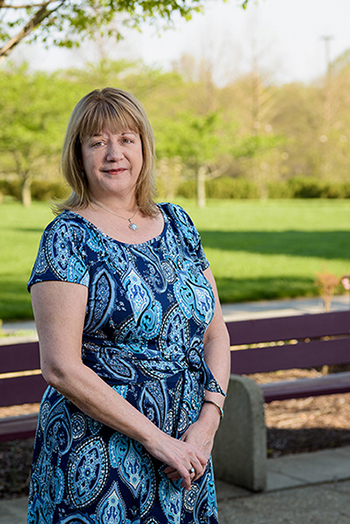 When you enroll in a professional development program, you will be joined by others in your field, which can lead to networking opportunities that aid your current employer or possibly lead to a new position.
Thanks largely to a recommendation by one of her classmates, Sandra Kece was able to land a job as a legal secretary with a Wilmington law firm, Swartz Campbell, before she even completed the Paralegal Certificate program. Shortly after earning her certificate, Kece was promoted to paralegal.
"I was lucky because somebody I was actually taking the class with was able to get me into a firm," said Kece.
5. Keep abreast of trends
No matter how much experience and knowledge you may have, it can be a struggle to keep up with the latest advancements. Every time you think you are caught up with today's technology and developments, something new comes around.
Rating her social media marketing ability as "average" prior to taking Fundamentals of Social Media Marketing, Thonnia Lee knew there was a lot she needed to know if she wanted to effectively communicate with 5,000 employees in different parts of the United States.
"I learned that you have to stay engaged at all times," said Lee. "You really have to look at all of the platforms to keep up with what folks are saying so whatever you are sharing or mentioning doesn't seem out of touch, out of date and out of tune with the rest of that particular world. Timing, language, imagery and frequency all matter."