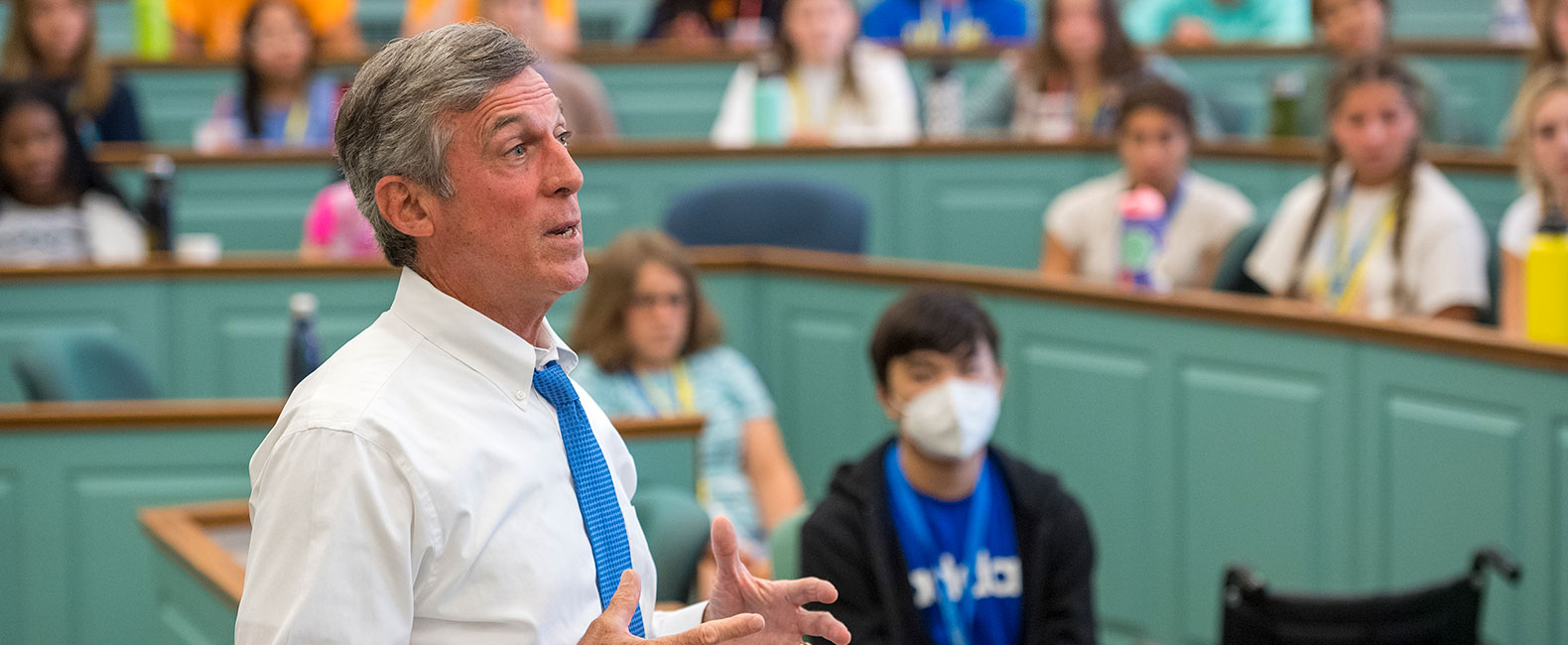 2023 DELAWARE GOVERNOR'S SCHOOL FOR EXCELLENCE
The University of Delaware's COVID-19 policies for in-person learning will apply to Governor's School. As summer policies have not yet been issued by UD, we will provide updated guidance for Governor's School participants as soon as it is available. For additional information about UD's COVID-19 policies, visit udel.edu/home/coronavirus.
The Delaware Governor's School for Excellence is a one-week summer residential program that brings together academically and artistically talented Delaware high school students who have completed their sophomore year. Students live in residence halls on the Newark campus and attend either the academic program, consisting of discussions, lectures, debates and films revolving around a specific theme, or the visual and performing arts program, which provides tutorial instruction with a noted artist and culminates in a performance or public display of the students' work. Students are nominated to participate in Governor's School through their schools via a competitive application process.Delaware Governor's School for Excellence is sponsored by the Office of the Governor of the State of Delaware in cooperation with the Delaware Department of Education and the University of Delaware's Division of Professional and Continuing Studies.