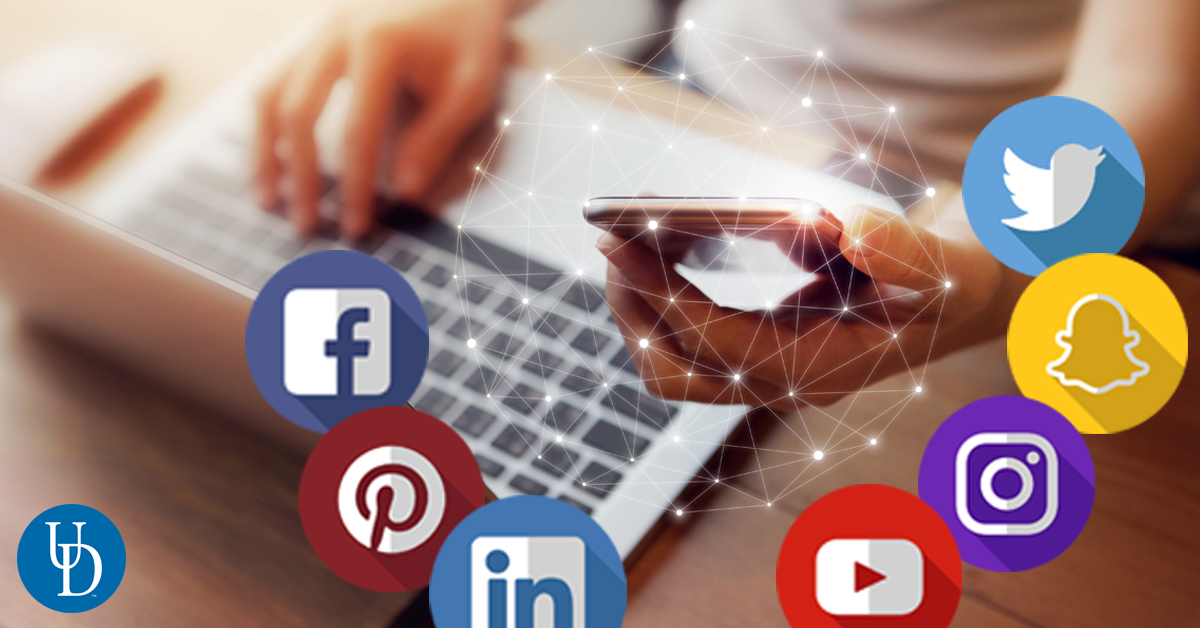 LEARN MORE – Virtual information Session , January 21, 8:30-9:30 p.m. EST, RSVP required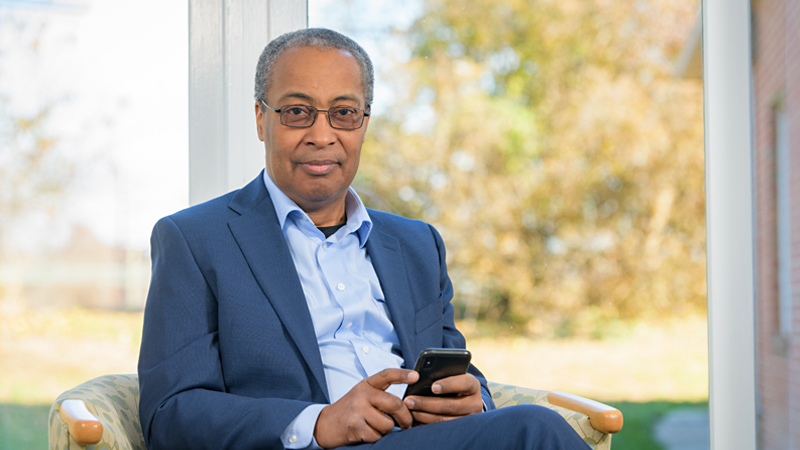 In today's digital world, brands, businesses and organizations are turning to social media for advertising, customer service, human resources, market research, revenue growth and more. There are audiences to be engaged, communities to be managed, influencers and advocates to be guided, content to create, ad strategies to be developed, profiles to be optimized, and an assorted laundry list of daily tasks that need to be addressed.
Taught by distinguished social media marketing expert Nancy Dibert, UD's online Advanced Social Media Marketing for Business Certificate course teaches students with fundamental to mid-level social media marketing skills to effectively and successfully leverage the power of social media to support organizational goals.
ALSO IN SPRING 2020

DIGITAL MARKETING
SHORT COURSES

including

Fundamentals of Social Media Marketing

Feb. 18-26, 2020
Newark, Del.

IMPORTANT: We recognize the strong demand for social media marketing skills, and we understand the varying levels of social media expertise. To help you determine which UD social media marketing program best fits your needs, please complete our quick self-assessment questionnaire. We will review your questionnaire and respond with our course recommendation.
Watch the Program Intro and Q&A Session recorded on Facebook Live!

Advanced Social Media Marketing for Business
*COMPLETELY ONLINE* – Feb. 10-May 18, 2020
$2,995 – Various discounts available
(60 contact hours)
Students with fundamental social media marketing skills will learn to:
Effectively and successfully research, plan, develop, integrate and execute comprehensive social media marketing strategies, integrated campaigns, targeted content, and paid placements
Monitor and measure campaign success
Drive engagement through targeted, innovative social media marketing campaigns
Social Media Platforms Covered
Facebook
Twitter
LinkedIn
Instagram
SnapChat
YouTube
Pinterest
FourSquare/Swarm
Blogging: WordPress/Blogger
Wikipedia
Houzz
Yelp

IMPORTANT NOTE: To provide experiential learning opportunities to students, we are seeking 501(c)(3) nonprofit organizations that are looking to promote their organizations and services via social media. If you would like UD PCS to consider your nonprofit organization for the opportunity to work with the social media marketing instructor and students, please complete our Nonprofit Organization Request for Social Media Assistance form.
University of Delaware Division of Professional and Continuing Studies social media marketing courses are taught by distinguished social media marketing expert Nancy Dibert from Epic Marketing Consultants Corporation.